WIPI PROfessional member workshops and seminars
We only post WIPI Advisory Board, CHARTER & PROfessional MEMBER listings
Maria Piscopo - Management and Marketing Workshops for Creative People http://www.mpiscopo.com/
Don't miss the opportunity to hear Maria, author/lecturer and artist representative fill you in on what it takes to get the job and have return clients.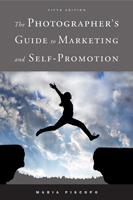 Topics at scheduled lectures:
Legal, copyright, contracts, pricing your services, cost-effective self-promotion and marketing.
creative professionals and other freelancers, 'Getting your Price'.
How To Make Money in Today's Economic Climate' and more... see website for update of schedules
Maria Piscopo is a Creative Services Consultant, an art/photo rep and self-promotion workshop specialist.

NEW BOOK 5th Edition of Photographer's Guide to Marketing & Self-Promotion (January 2017!
I am very excited about the up-to-date coverage of social media and marketing techniques and the NEW thirty-seven interviews and case studies with both consumer (wedding/portrait) and commercial photographers and photo reps,
https://www.amazon.com/dp/1621535479

blog link for students,
PhotoAllies
established 2007, still available 2017 with information and links for students
Maria writes articles for industry publications such as
Communication Arts,
Dynamic Graphics Magazine
,
HOW Magazine
,
Rangefinder
,
Step inside design
and
Shutterbug
magazine.
How To Find and Keep Clients"
"How To Get Paid"
"How To Create More Time & Less Stress"
"How To Get Clients To Call You"

Maria Piscopo is a WIPI Advisory Board Member since 1985
---

Online Training Library®
Lynda.com is an award-winning provider of educational materials, including Hands-On Training™ instructional books, the Online Training Library®, CDand DVD based video training, and events for creative designers, instructors, students, and hobbyists.
Over 26,941 video tutorials Professionally-produced Windows and Macintosh compatible QuickTime videos. Over 394 topics available online, 24 hours a day, 7 days a week. Easy to use, priced to meet your every day needs and variety of training titles.
Lynda.com
Priced fairly and very convenient to use, no long term contract, learn at your own pace!
Lynda.com
will be an excellent support system.
---

Carolyn E. Wright, Esq. (wonderful information!)
Photographer's Legal Toolkit Seminars
Carolyn E. Wright, Esq.
www.photoattorney.com
The Photographer's Legal Guide, in an updated version -- is now available for Kindle.

What others have recently said about this book:

This book should be required reading before picking up a camera. . . . Her book is short, concise and easily read. (I like easy.) 118 pages of information in language that even I can understand. This book is small enough to fit in your main camera bag and you should keep it that close. . . . W. T. Sandlin

The place I turn to when I have questions is the Photographer's Legal Guide by Carolyn Wright. The book covers most of the legal issues one might encounter when dealing with photo business and photography issues such as copyrights, model releases, insurance and paperwork. I think most photographers will find it very valuable . . . . Ron Niebrugge

The Guide also is available as an E-book and paperback.

Carolyn E. Wright, Esq is a WIPI CHARTER Member
---
Kathleen Carr Workshops
http://kathleencarr.com/workshops/retreat.html
WOMEN'S CREATIVITY WORKSHOP
Limited to 6 - reserve early!
For info & registration, Kathleen T. Carr PO Box 335, Honaunau, HI 96726 808-328-2162
workshops@kathleencarr.com Use the registration form to register by mail, or by PayPal.

Please visit www.KathleenCarr.com for artist resume and representation
Kathleen Carr is a WIPI PROfessional Member

Kathleen Carr, Polaroid Transfers: A Complete Visual Guide to Creating Image and Emulsion Transfers Interview WIPI Archive 12
http://www.womeninphotography.org/archive12-Oct02/f2-oct02/wipinews.html

Kathleen Carr is a WIPI PROfessional Member
Kathleen Carr welcomes you to her
Tropical Hideaway - Hawaiian Garden Retreat
Hawaii vacation rental on the sunny Kona coast. Vacation rental available year round for your tropical island vacation or romantic vacation getaway.
See website for rates and availability.

http://www.tropicalhideawayhawaii.com
---
Patricia D. Richards
European Photo Workshops
http://www.europeanphotoworkshops.com
European Photo Workshops, Inc. offers travel and study-abroad opportunities for all those interested in photography, be it film based or digital image making. Currently workshops are offered in Italy and France. All of the workshops are led by photographers who are familiar with the European geography in which the workshops occur and are also experts in their chosen genres of the medium. Each workshop is limited to 12 participants. The workshops present in-depth study of not only photography, but also the history and culture of each participant's chosen destination. These are relaxed-paced workshops that are about learning to "see" in spectacular geographic regions. Everyday we will go into the field to make photographs and every evening we will view work made the previous day in order to discuss photographic methods and address problems encountered while working in new environments.
Patricia D. Richards is a WIPI CHARTER Member
http://www.patriciadrichards.com/

---

Joyce Tenneson
WORKSHOPS WITH JOYCE

Portfolio Review by appointment Joyce Tenneson Studio
(212) 279-4434 tenneson@tenneson.com

Vist Joyce at the Santa Fe Workshops

Developing and Promoting Your Signature Style

www.JoyceTenneson.com
Joyce Tenneson is a WIPI Advisory Board Member

---



Margo Taussig Pinkerton - WIPI Charter Member
"Seek your own vision, and make great photos" in an intensive, fun-filled photo workshop in which we push you to your next level and send you home with the tools to continue to grow as a photographer. Maximum of 12 participants, and 6:1 ratio. Bare Foot Contessa Photo Adventures
---

Coaching & Consulting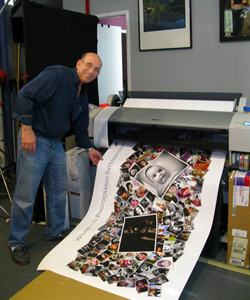 • In person at the studio of C.H.Behrman Photography located (near Los Angeles Airport)

• In person at your place of business
• Telecoaching via telephone or video iChat
• Seminars, Classes & Workshops, Photoshop, Photoshop Elements and Lightroom
• DVD tutorials available
Los Angeles and California Central Coast

Take advantage of one on one training in a comfortable environment, classes limited to 10 people. See the schedule at:

CHBPhoto.com CHBPhoto.com

Faces Poster for photo la 2014 presentation
Chuck Berhman is a WIPI Advisory Board Member and technical consultant. In 2001, Chuck also produced in collaboration w/WIPI the 20th Anniversary Tea Time CD
---
Mary Virginia Swanson
Consulting . workshops . seminars . fine art

Mary Virginia Swanson makes it her goal to help guide photographers towards the strengths in their work and to identify appreciative audiences for their prints, exhibitions, editorial and licensing placement. Swanson has a diverse professional background, having coordinated educational, publication and exhibition programs for a wide range of institutions and businesses in our field.

Swanson is considered an expert in the area of marketing and licensing fine art
(although not affiliated to WIPI, Swanee has a wonderful reputation for portfolio reviews, classes and private career growth)

http://www.mvswanson.com/events/index.php
---


Jean Ferro

Lectures, Consulting, Juror & thinking outside of the box.

Private consultation as well as portfolio reviews or gathering of small groups to talk about working as a women in photography.

Having been on both sides of the camera, knowledgeable about camera equipment and software and having been a single mom along the way, facing the challenges and opportunities that have benefited my career as an image maker and photo artist.

After 17 years as President Women In Photography International, producing onsite events, promotional materials and juried competitions as well as secured WIPI's entire organizational archive into the Beinecke Library at Yale University, I'm here to listen to your needs and share my knowledge about what steps you may want to take and how to accomplish your goals — keeping your ducks-in-a-row.

Also available for private Los Angeles travel photo adventures, learn as you visit this incredible city from the desert to the beach and all that lies in-between.

Brainstorming to help you take that risk that everyone else tells you not to do.

JeanFerro.com contact email: Jean at Jean Ferro . com
Jean Ferro | Beinecke Library Charter Gallery |Yale University