Awards will be presented in New York City, at the Lucie Awards presentation at the American Airlines Theatre, October 18, 2004
See Press Release

The Awards Backstage - page 1
The Presentation, page 2
Adrien Brody Video Clip - page 3
The Private Party - page 4
winners and presenters





Article by Juanita Richeson
Aperture Foundation Book Sylvia Plachy Self Portrait with Cows Going Home 2004,
LucieAwards.com website






Women In Photography International Distinguished Photographers Award
International Photo Awards - December 7, 2003 See photos from GALA 2003 event


---
Lithuania, A Day in the Life by Patrizia Pulga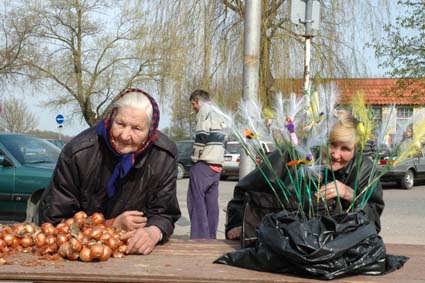 All photographs © Patrizia Pulga, 2004
Patrizia Pulga won the opportunity to participate in the Day in the Life of Lithuania. WIPI received an e-mail from the producers of the project looking for Professional Photojournalists to particpate in the April 30th project. Here is a sampling of the images and brief text from Patrizia, who is based in Italy.

The experience "LITHUANIA 24 hours" was organized by the photographic agency INNA, based in Vilnius, Lithuania. The aim was to involve some lithuanian photographers and other photographers from many parts of the world in taking pictures at the eve of the entrance of their country in European Union. In October a book about this experience will be issued.
The headquarters was a very central hotel (NOVOTEL), where INNA Agency organized a service for photographers to use computers and download digital pictures (even if not all the photographers used digital cameras). At 6 o'clock in the morning of April 30th every photographer, accompanied by a Lithuanian assistant and by a driver, started to take pictures: everyone had a subject and we had 24 hours to take pictures. Local TV and CNN gave a lot of importance to this event, which is really amazing: also a lot of common people knew about the project and during our work very helpfull!! We were 50 photographers: 30 from Europe and U.S,A. and 20 from Lithuania, ......but we were only 5 women!! Exactlly only 10%!!! One, from Italy, two from Great Britain, one from the USA, and another Swiss female photographer that actually lives in Vilnius.

| | |
| --- | --- |
| | |
The organizers really had a big effort to organize, tickets, accomodations, our itinerary, our guides, etc, but everythig was really perfect: our assistatants were english or russian speaking young women, mostly University students. The country we tried to discover and to represent in our pictures is a mixture of new and antique, a miscellaneous of modern towns as Vilnius and small villages with an antique castle and a peaceful athmosphere. Everywhere people were really very kind and smiling and everywhere I found to be very friendly.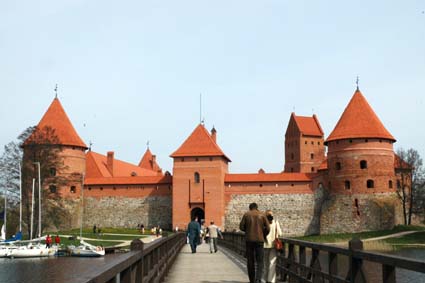 The book is due out sometime in October 2004
Patrizia Pulga, WIPI Pro Member, Italy
PATRIZIA PULGA


---


a Women In Photography International online exhibition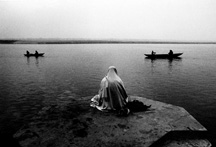 Exhibition Archived October 1, 2004.
Best of Show: Stephanie Flack People's Choice: Gabrielle Gianella
---