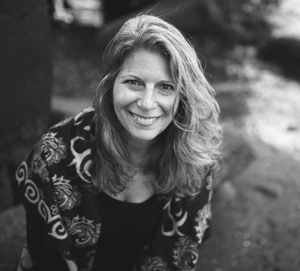 ROSEMARY DELUCCO ALPERT

BIO/ARTIST STATEMENT

I am a Light Writer. For as long as I can remember I've been drawn to light. At 8 years old I used a camera to explore my world. Photography has been my life long passion. It is all about the light. I was born in Connecticut and lived there most of my life. I understand the rhythm of the seasons and quality of light that surrounds me. Recently I experienced a new environment in Oklahoma. There I discovered a different quality of light in a place where the sun shines a good portion of the time. While in Oklahoma, I created and exhibited a body of work called "Ebb and Flow", observing where the light and water meet.
In July 2015, I embarked on what I called my "Leap of Faith" journey. Leaving Tulsa, not knowing where I would land. Over 2,300 miles and 5,000 photographs later I found my way to the Pacific Northwest. My camera was my traveling companion. At times the quality of light here takes my breath away. This is an incredibly diverse country (United States) so much visual, cultural, and seasonal diversity. I am reminded of this while traveling across this land.
My photography studies began at an early age. Each month I would devour the National Geographic, photo after photo. This planted a seed…to someday work on a magazine. At the age of 15, I became a member of The Friends of Photography. My first published photo was in 1979, cover of Wethersfield High School (CT) yearbook. This was one of my first lessons in photography…Always label your work. The 35mm slide was sent off to the yearbook company in Texas with no identification on the slide. Good bye slide!
Photography has always been a way for me to articulate what I feel, see, respond/react to . This is my form of personal communication. At the University of Connecticut I majored in Communications with a concentration in Photography. During this time I also began a life long study of the creative process in all forms of the arts and beyond.

The summer before my senior year I received a scholarship from Ansel Adams to attend The Ansel Adams Workshop in Carmel, CA (*See "Ansel Adams and Ruth Bernhard"). It was a privilege to be apart of Ansel's last workshop. This experience had a powerful influence on me from that point forward. Ruth Bernhard was one of the instructors at the workshop. She had a major impact on me and became one of my mentors. It is because of Ansel Adams and Ruth Bernhard I later became a teacher of photography.

After receiving my Bachelor's degree I moved to Hollywood, CA. This began my over 30 year career in photography with opportunities to work in almost every aspect of the photo industry. I first worked at a B&W custom printing lab in North Hollywood, Frank's Custom Printing Lab. I then worked at West Light Photo Stock agency in Santa Monica. I became the assistant to Craig Aurness. Craig was a former National Geographic photographer and owner of West Light. Here I learned how to be a Photo Editor. Learning how to acutely look at an image while working with thousands of 35mm slides taken by National Geographic Photographers including in addition to Craig Aurness, Chuck O'Rear (co-founder of West Light), Jim Brandenburg, Anita Griffith and many others. I enjoyed exploring the light of Southern California.

Upon moving back to Connecticut I was hired to create and become the photo department for a new, national, monthly photographic children's magazine U*S*KIDS. This was published by Field Publications in Middletown, CT that also published " The Weekly Reader". I worked closely with the creative team, collaborating on generating interesting photo driven stories for the target audience of 5-12 year olds. I hired photographers and worked with photo stock agencies across the country. As a photographer I was able to articulate realistic expectations and visual needs to the photographers. Collaborating with them to create a visually interesting and stimulating magazine. When possible I also photographed and published some of my work in the publication.

While raising two incredible children (now adults), I continued to expand my freelance photography business. Photographing for a variety of clients, corporate, editorial, portraits, weddings, creating a greeting card line called "Intimate Landscapes", co-authored a book on photography How to Start a Home-Based Photography Business, and extensively exhibiting my photography. Opportunities came and I said "YES"!

My interest in the arts continued. I became the curatorial assistant to Terry Dagradi for "Art Place" at Yale Medical Building in New Haven, CT. Art Place was a six month rotating multi-media art exhibition that transformed 5 floors of the Yale Medical Building on Howard Ave.. Art was displayed in the lobby, hallways, offices, and waiting areas for patients, family, staff and the community to enjoy. It was rewarding to see the positive responses and reactions for the exhibited art in this healing space.

One of my most fulfilling experiences is in teaching photography. In 2004, Peter Benson, Chair of the Photography Department at Paier College of Art in Hamden, CT offered me a photo class to teach. I began teaching a class called "Contemporary Concepts". I had never taught before but had a strong interest in teaching. Bringing years of experience from the photo industry along with what I learned from the master's I had the privilege to study with. I love to share my passion, interests, and connection to the history of photography. Photography is an important vehicle for communication.

While teaching "Contemporary Concepts", each semester I would bring my students to the Yale Art Gallery's Print Library at Yale University in New Haven, CT. From their print archive I selected approx. 30 original photographs that span the history of photography for the students to see and study up close (unframed). The selection included original photographs by Julia Margaret Cameron, Edward Curtis, Alfred Stieglitz, Paul Strand, Edward Weston, Imogen Cunningham, Ansel Adams, Ruth Bernhard, Dorothea Lange, Robert Adams, Lee Friedlander, Dr. Harold Edgerton, Mary Ellen Mark, Sally Mann and many others.

I believe in the community college system. Making education more accessible. I have taught photography at Middlesex Community College in Middletown, CT and Tulsa Community College in Tulsa, OK.. It is rewarding to guide students into the wonder of the medium and the magic in the darkroom. I also believe it is important to continue to offer analogue photography in addition to digital classes.

In March 2016 I begin a Master of Fine Arts in Interdisciplinary Arts Degree with Goddard College in Port Townsend, WA.. I will be creating my own individualized program, coming full circle from where I began at the University of Connecticut. It has taken a tremendous amount of courage to take this step at this time in my life. My plan is to continue to explore and expand my photography, study in depth the creative process and spirituality. Looking at how taping into our individual creativity, no matter how this is expressed, can help us through big and small life transitions. My goal is to publish a book, enhance my teaching/lecturing/workshop skills, and continue to share my life long passion as a Light Writer.

It is an honor to become a Charter Member with Women In Photography International. I hope to help the organization expand, educate, and open up new opportunities for women photographers.


PROFESSIONAL EXPERIENCES:
1979 to Present ~ Freelance Photographer Photograph for a variety of purposes including promotional, editorial, fine art, wedding, and portraitures specializing in personalized client service. Photography clients and publications include Yale New Haven Hospital, Smilow Cancer Center, Subway, Ben and Jerry's, Good Housekeeping, U*S*KIDS, United Way, K&M Shillingford, and others.

2014 to 2015 ~ Sales Assistant, Apertures Photo and School, Tulsa, OK
Extensive customer service and sales for a prominent professional photography store, lab, and school. Assist owner with sales, orders, and effective business promotions.

2015 ~ Adjunct Faculty, Liberal Arts Department, Tulsa Community College, Tulsa, OK. Teach: Photography Courses focused on analog B&W photography. Students learn how to use 35mm camera, take photos, develop film and print in the darkroom. Areas of expertise; encourage interest and skills in photography, inspire creative thinking.

2011 to 2014 ~ Adjunct Faculty, Humanities Department, Photography, Middlesex Community College, Middletown, CT. Teach: Digital Photography, incorporating camera functions, lighting, composition, conceptual creativity, historical references, and utilizing resources available through the Jean Burr Smith Library at Middlesex Community College. Each class creates a community of visionaries learning how to communicate through the use of their digital camera.

2004 to 2014 ~ Adjunct Faculty, Photography Department, Paier College of Art, Hamden, CT. Teach: B&W Photography I & II, two advanced courses entitled Contemporary Concepts and Photo Industry. Areas of expertise; identify and encourage independent visual expression, inspire creative thinking and realize how to meet deliverable project challenges within the medium of photography.

2011 to 2014 ~ Sales Manager, Curtis Photography Studio, Middlefield, CT.
Manage sales, customer service, marketing and promotional support for an established photography studio specializing in portraiture, special events, and overall photo services for the community.

2008 to 2012 ~ Curatorial Assistant, Art Place, Yale Medical Group,
New Haven, CT. Assist curator in all aspects of Art Place organization including artist selection, exhibit installation and transition focused on regional artists of all mediums. Manage and coordinate promotional marketing for Yale Physicians Building Art Place exhibitions. Providing art within a healing environment.


2009 to 2010 ~ Co-Author, How to Start a Home-Based Photography Business, Published July 2010, Globe Pequot Press, Guilford, CT. Revised and updated 6th edition of book.

2007 to 2009 ~ Studio Manager, Jim Fiora Photography Studio, Branford, CT. Manage, organize and maintain working files for on-going client service. Assist with promotional campaigns specializing in architectural and consumer product photography for print media and web publication. Schedule, document, and communicate project revisions to meet client deadline. Assist photographer with photo shoots.

2001 ~ Contributing Photographer, The Circle Continues: Women Respond to the Circle of Stones, by Judith Durek, Published 2001, Inness Free Press.

1993 to present ~ Creator and founder, Intimate Landscapes Photo Collection, Guilford, CT. Developed and distribute high-quality photo cards and custom photographs to local retailers, galleries, and special orders. Intimate Landscapes Photo Collections are sold and distributed throughout the U.S. and internationally.

1987 to 1991 ~ Photo Editor U*S*KIDS Magazine, Field Publications, Middletown, CT. Established and managed photo department for national monthly children's print publications. Collaborated with internal creative, editorial and art dept. teams to deliver consistent thematic photographic educational based articles. Reviewed photographic portfolios, coordinated, scheduled, negotiated and edited photo assignments to meet deadline. Responsible for maintaining publication photography budget.

1984 to 1986 ~ Photo Editor and Assistant, West Light Photo Stock Agency, Santa Monica, CA. Photo editor for International Division of West Light, selected and distributed photographic images to 23 international photo stock agencies. Assisted Craig Aurness, owner of West Light and National Geographic photographer. Worked in cataloging, editing, and inventory of photographic images provided by 28 National Geographic photographers.


SOLO EXHIBITIONS:

2014-2015 Chimera, Ebb and Flow, Tulsa, OK
2011-2012 Middlesex Community College, The Niche, Light, Water, Flow, Middletown, CT
2010 Women and Family Life Center, WAYS ~ WAVES of Seeing, Guilford, CT
2009 Madison Art Cinema, Light…Water...Flow, Madison, CT
2009 Friends and Company, Madison CT
2007 Mercy Center, Madison, CT
1993-2007 Cilantro's, Various solo exhibitions, Guilford, CT
2006 Connecticut Hospice Intimate Landscapes, Branford, CT
2004 Khaki and Black, Madison, CT
2003 Guilford Free Library, Ten Year Retrospective Exhibition, Guilford, CT


GROUP EXHIBITIONS:

2015 Tulsa Arts Collective, Five x Five Show and Sale, Tulsa, OK
2014 1650 Gallery, Flower Power 2014, Juried exhibition, Los Angeles, CA
2014 Grubbs Gallery, Double Take: Photo & Fiber, Northampton, MA
2014 Bruce S. Kerhner Gallery, Double Take: Photo & Fiber, Fairfield, CT
2012 Paier College of Art Faculty Exhibition, Hamden, CT
2011 Shoreline Arts Trail Open Studios, Guilford, CT
2011 Guilford Free Library, Double Take: Photo & Fiber, Guilford, CT
2011 Haskins Laboratories, Double Take: Photo & Fiber, New Haven, CT
2010 Shoreline Arts Trail Open Studios, Guilford, CT
2010 Connecticut Hospice, Transformations, Healing Images ~ Healing Words, Branford, CT
2010 Hygienic Art Gallery, The Fifth Crossing ~ Annual Juried Exhibition, New London, CT
2010 Paier College of Art Faculty Exhibition, Hamden, CT
2009 Willoughby Wallace Library, Shoreline Arts Trail, Stony Creek, CT
2009 Shoreline Arts Trail Open Studios, Guilford, CT
2009 Connecticut Hospice, Visions in Wellness, Branford, CT
2009 Art Place XV, Yale Physicians Building, New Haven, CT
2008 Shoreline Arts Trail Open Studios, Guilford, CT
2008 Paier College of Art Faculty Exhibition, Hamden, CT
2008 Visions in Wellness Gallery, Stony Creek, CT
2007 Shoreline Arts Trail Open Studios, Guilford, CT
2006 Yale New Haven Shoreline Medical Center, Guilford, CT
2005 Shoreline Arts Trail Open Studios, Guilford, CT
2005 The Small Space Gallery, The Arts Council of Greater New Haven, The Flower Show: Innovations on Floral Themes, New Haven, CT
2005 The Playhouse on the Green, Landscapes, Bridgeport, CT
2004-2005 Yale Physicians Building, Art Place Exhibitions IX &X, New Haven, CT
2004 Shoreline Arts Trail Open Studios, Guilford, CT
1998 R. J. Julia's, Earth Light, Exhibition with Artist Jane Cunha, mixed medium exhibition, Madison, CT
1995 Shoreline Art Alliance, IMAGES State wide juried exhibition, Guilford Art Center, Guilford, CT
1993 Three Women Art Exhibit, Personal Vision, Exhibition with artists Janet Doane and Jane Cunha, Guilford, CT
1984 Casey Greene Gallery, Willimantic, CT

Private Collections: Throughout the United States and Caribbean.
Permanent Collection: Yale Medical Group, Art Place, Yale Physicians Building, New Haven, CT.

LECTURING/WORKSHOPS:

2011 Guilford Arts Center, Exploring Photography, Guilford, CT
2011 Creative Arts Workshop, New Year ~ New Vision, New Haven, CT
2010 Guilford Arts Center, Exploring Photography, Guilford, CT
2010 Creative Arts Workshop, New Ways of Seeing, New Haven, CT
2009 Willoughby Wallace Library, New Ways of Seeing, Stony Creek, CT
2003 Guilford Free Library, A Personal Journey Through Photography, Guilford, CT
1998 University of Connecticut, Career Choices in Photography, Storrs, CT
1996 Guilford Arts Center, Creative Vision Through Photography, Guilford, CT
1985 Friends of Photography, Ansel Adams Workshop, Teaching Assistant, Carmel, CA
1984 Friends of Photography Ansel Adams Workshop, Teaching Assistant, Carmel, CA


PROFESSIONAL WORKSHOPS:

2015 Whatcom Community College, Lightroom Training, Bellingham, WA
2009 Master Class with Photographer Sean Kernan, Stony Creek, CT
2008 Yale University, Small Business Academy, New Haven, CT
2007 Yale University Art Gallery, Art Handling Training Session, Hamden, CT
2007 Mercy Center, Walking a Sacred Path, Labyrinth Workshop with Dr. Lauren Artress, Madison, CT
2002 Kirkridge Retreat Center, The Circle Continues, Workshop for artists and writers published in The Circle Continues: Women Responding to the Circle of Stones, Published 2001 (InnessFree Press), Bangor, PA
2000 Palm Beach Photographic Center, Master Photography Class with Ruth Bernhard, Delray, FL
1989 Maine Photographic Workshops, The 4th International Photography Congress, Rockport, ME
1988 Maine Photographic Workshops, The 3rd International Photography Congress, Rockport, ME
1985 Friends of Photography, Fall Landscape Workshop, Carmel, CA
1983 Friends of Photography, Ansel Adams Workshop, Carmel, CA. Full Scholarship Award Recipient. Intensive photographic workshop covering all aspects of photography. Participating instructors along with Ansel Adams included, Lucien Clerge, Ruth Bernhard, Jerry Uelsmann, John Sexton, and Eugene Richards.
1979 Connecticut Institute of Art and Design, B&W Photography Courses, Wethersfield, CT


EDUCATION:

2016-2018 Goddard College, Master of Fine Arts in Interdisciplinary Arts, projected graduation Spring 2018, Port Townsend, WA. Area of study: photography, creative process, spirituality and how this can help us work through major life transitions. Goal: publish a book, continue to teach/lecture on photography and the creative process.

1984 University of Connecticut, Bachelor of Arts in Communications, Concentration in Photography, Cum Laude Storrs, CT

PROFESSIONAL AFFILIATIONS:
Women In Photography International, Charter Member February 2016
American Society of Media Professionals, Merit member
American Society of Picture Professionals

ADDITIONAL MATERIAL:
Ansel Adams and Ruth Bernhard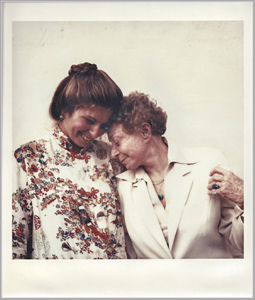 In 1983, I received a full scholarship from Ansel Adams to participate in The Ansel Adams Workshop, sponsored by The Friends of Photography in Carmel, California. It was the summer before my senior year at the University of Connecticut.

My passion for photography started when I was 8 years old. Devouring National Geographic each month, I could not get enough of photography. I was in love with Light from a very early age. I became a member of The Friends of Photography when I was 15 years old living in Connecticut. Never would I dream only six years later I would have the opportunity to meet and study with Ansel, along with other master photographers.

In August 1983, I flew to California for the first time "heading west" (subsequent trips "west" would follow over the years to come). As the workshop began, I starting writing a journal. I recorded each event, presentation, lecture, along with my personal observations and feelings. The other participants of the workshop were: Ruth Bernhard, Lucien Clerge, Jerry Uelsmann, Eugene Richards, and John Sexton. The journal includes insight on: Ansel's history and life, the zone system, photographic techniques, Ruth Bernhard's passion for the universe, light and life, Jerry Uelsmann's unique way of incorporating multiple images to create a new vision (well before Photoshop), Lucien Clerge's friendship with Pablo Picasso, Eugene Richards' view on photojournalism, John Sexton's technical expertise in the darkroom, along with my personal accounts from the week long workshop.

Ansel and I had a special connection during the week. Sharing moments walking along the beach at Point Lobos and enjoying each others enthusiasm for photography and life. On the last day of the workshop he said to me, "Rosemary, you have been writing in that journal all week long, could I sign it for you?" Well, my answer to him was, "YES!". When I began writing in the journal never would I have imagined Ansel would personally ask to sign it. The journal will become an articulated documentation for educational purposes and a personal account of his final workshop before he died on April 22, 1984.

As the workshop began, I was particularly struck by the presence of master photographer Ruth Bernhard. Up to that time, I had never heard of Ruth or familiar with her work. For me personally, in addition to Ansel, Ruth was an unexpected gift. From the first time she spoke, in her wonderful German accent, my heart became a wide open aperture. Her words articulated everything I had alway felt about photography. After her first talk, I went over to her to thank her with tears in my eyes. Ruth looked directly into my eyes and said, "Tonight's talk was for a very few people, and you were one of them".

Over the course of the week Ruth and I met one on one to discuss photography, light, and life. She told me, "The west has found you". How true her words, now 33 years later, I am once again back "west". After spending time with Ruth on the evening of August 11, 1983, I wrote in my journal this, "The language of light is also the language of life. It could have been me up there talking. Such similarities. The difference is she has given her concert and I am just learning the notes. She (Ruth) told me, 'your concert is waiting!' ".

Looking back and rereading this journal, signed by Ansel Adams on August 14, 1983, the last day of his last workshop…the words hold true and are just as alive today as they were then. This is a small piece in the history of photography. One of my greatest treasures. Someday I hope to publish and share this journal for others to enjoy and experience this moment in time.

Attached image, Rosemary DeLucco and Ruth Bernhard, August, 1983
Home of Ansel and Virginia Adams, Carmel, CA
Polaroid image, special request from WIPI to pay tribute to Ruth Bernhard, WIPI's Distinguished Photographer Awardee 1984.

Women In Photography International CHARTER Member (2016)


UPDATE -MARCH 2016 - APRIL 2017

October 2016 ~ Matanzas, Cuba

October 2016, it was an honor to be invited by The Kayla Project http://www.thekaylaproject.org, based in Seattle, WA and Switzerland, as an international guest artist and teacher, to participate in and document the "Art Wings Urban Festival" in Matanzas, Cuba, October 23-30, 2016. The festival was sponsored by the Icaron Theatre, UNEAC (The Union of Writers and Artists of Cuba) and CIERIC Regional Office (Community Projects) of the Provincial Committee of the National Union of Writers and Artists of Cuba.

This was a life changing experience. I intensively prepared, studied Cuban culture and history, learned as much Spanish for basic communication and created a GoFundMe campaign to raise funds to purchase 15 point and shoot digital cameras which I brought along with me. The cameras were used by the participants during the workshops. I taught photography workshops to groups of 6-15 year old youth and adults living in Matanzas, Cuba, along with documenting photographically each event of the art festival. This included the official government signing at the UNEAC Headquarters in Matanzas for the collaboration between The Kayla Project and the Icaron Theatre.

The mission for The Kayla Project is to collaborate with art organizations and groups throughout the world whose creative efforts provide support, enlightenment, and inspiration to given communities. "Art makes you fly", a quote from Rod Ambara, founder of The Kayla Project. Rod's vision is to create a space where people can find their voice and discover ways in which their unique contributions can build and strengthen their community.

Matanzas is the capital of the Cuban province of Matanzas. It is located on the North shore of the island, 56 miles east of Havana. Matanzas was known as the cultural capital of Cuba. Often referred to as, "The Athens of Cuba", once filled with poets, artists, Afro-Cuban folklore, and the birthplace of the music and dance traditions of danzon and rumba. The community is trying to bring back its cultural focus after years of oppression.

The intention of the "Art Wings Urban Festival" was to bring together a group of international artists to share, support, and have a cross cultural exchange with the community of Matanzas, especially the youth. The festival was centered in and around the Icaron Theatre founded by Miriam Munoz in 2002. The Kayla Project has been focusing their efforts to support and assist in the revitalization of the Icaron Theatre. This community based theatre company embraces the youth of Matanzas from all backgrounds. Providing a safe, creative space where they can learn to express and empower themselves which can strengthen positive change in their lives and community.

Prior to leaving Matanzas, I made arrangements and left instructions so the photography program can continue and the youth can have access to the cameras. My goal is to return to Matanzas, Cuba and the Icaron Theatre and continue working with the community, supporting their efforts with cultural exchange and enrichment.

There were so many moments of connection between myself and the community, especially the youth that participated in the workshops. What I learned is this...Art has no borders...no boundaries...and no language barriers.

I look forward to reconnect with this vibrant community in Matanzas, Cuba. It was truly an honor to be apart of this international cultural exchange.


"Festival Alas De Arte", Matanzas, Cuba, October 2016, Rosemary Alpert-Photography Workshop"
YouTube 3:40min, published May 2017, by Rod Ambara
The Kayla Project. Short video featuring photography workshops and personal interview with photographer, Rosemary Alpert (WIPI Charter Member) while teaching and connecting with the community of Matanzas, Cuba during the Festival of the Arts" 2016. https://www.youtube.com/watch?v=eukhMqLkseg


2016 ~ Voices of the Children, Program Director, International Media Program,
(https://www.votchildren.org/wtmh-about-us.html) .

In September 2016, Voices of the Children (VOTC), a non-profit based in Mount Vernon, WA, began Welcome To My House Media Program. It is a 9-month journalism, photography and film-making program designed to provide tools for self-expression and communication through multimedia arts. We meet weekly at the YMCA Oasis Daylight Teen Center/Shelter in Mount Vernon, WA. Welcome to My House media program is a platform for youth to share their voices, tell stories, and connect with a global audience. Voices of the Children believes everyone should have a platform for self-expression.

We are working in collaboration with a team of teachers (photography, journalism, and filmmaking) in Jordan who are working with a group of Syrian refugee teens living at Za'atari refugee camp. Our goal is to continue to teach the techniques of self expression through this media platform and assist the teens in publishing their digital "magazine". Empowering the youth to realize a voice is a powerful tool for creating change in the local and global community.

I am the Program Director for this international media program, overseeing teaching, scheduling, and inspiring the teens to explore, and express themselves. I hope to have the opportunity to travel to Jordan and work with the teachers and community of teens at the refugee camp.

2016-2018 ~ Goddard College Masters of Fine Arts in Interdisciplinary Arts degree, (September 2018 graduate)

Over the past year I have been working toward my MFA in Interdisciplinary Arts with Goddard College in Port Townsend, WA creating my own individualized graduate program. The program I have created incorporates; Photography, Writing, Research into the question "What is Home?", Ecofeminism Spirituality, Permaculture, Indigenous Studies, Deep Listening, Decolonial Art Praxis, and Community. I have incorporated the work I am doing with Voices of the Children and the teaching experience in Cuba into my study plan.

With the question, "What is Home?", I have begun a new series of photographs entitled "Home/Self", self portraits exploring what the word means to me, starting with myself, I am home. I am also incorporating written reflections to go along with the photographs in hope to exhibit/publish the work in the future. Presently, I am researching the ethics and principles of Permaculture and how they integrate into my life and art practice.

2016-2017 Exhibitions:

June 2016 ~ What is Home?, Solo Photo Exhibition, Colophon Cafe, Fairhaven, WA. Images represented a personal journey exploring the question, "What is Home?". Reflective of ecofeminism spirituality, connecting natural elements to inner spirit and resilience.

September 2016 ~ MFAIA Student Art Exhibition, Goddard College, Fort Worden, Port Townsend, WA. Group exhibition highlighting work of Master of Fine Art in Interdisciplinary Arts degree program candidates. Work featured in all mediums, including performance art pieces. I exhibited a selection of photographs from What is Home? collection of photographs.March

2017 ~ MFAIA Student Art Exhibition, Goddard College, Fort Worden, Port Townsend, WA. Group exhibition highlighting work of Master of Fine Art in Interdisciplinary Arts degree program candidates. Work featured in all mediums, including performance art pieces. I exhibited a selection of five photographs from Cuba (October 2016) and a self portrait, Home~International Women's Day, 2017, dedicated to my mother, daughter, and sister.

2016-2017 Publication:
Everyday Miracles ~ Moments of Healing and Transformation, ©2016 Quiet Fire Press, Bellingham, WA ( ISBN-13: 978-0692808894). Edited by Kendra Langeteig. Front and back cover photographs by Rosemary DeLucco Alpert. The photographs were taken on July 8, 2015. This was the first full day I arrived in Bellingham, Washington to visit dear friends for a ten day visit. A visit that lead to new life adventures, full of gratitude and miracles. This book reflecting stories of body, mind and spirit, inspiration, and personal growth through life experiences. Stories were collected from a generous group of "wisdom keepers" and visionaries from Unity Spiritual Center in Bellingham, Washington including the minister Bob Trask, "who's storytelling is legendary".

Upcoming Goals:
Continue to share, exhibit and publish my photography, connecting to local and global communities. It is an honor to be apart of WIPI and share my passion. Thank you.


SOCIAL MEDIA
FaceBook
https://www.facebook.com/rosemary.alpert
LinkedIn
https://www.linkedin.com/in/rosemary-delucco-alpert-48768130/


Women In Photography International Charter Member

Rosemary DeLucco Alpert
Bellingham, Washington
rosemary.alpert@gmail.com
www.rdalpertphoto.com


©Copyright for all images remains the property of exhibited photographer, and promotional use for Women In Photography International. All inquiries regarding use of and purchasing image use rights must be directed to the photographer.

File GALLERY & BIO complete February 2016
physical material: book, magazine, promotional materials
UPDATE - Photographer response - MARCH 2016 - APRIL 2017

UPDATE FINAL: May 2017 website content 1999-2017
womeninphotography.org file transfer to the Beinecke.
All organization files, computer, external hard drive, printed materials, photographs,
DVDs, books, competitions files and onsite installation art work