CHARTER MEMBER GALLERY
BEINECKE LIBRARY / YALE / COLLECTION

EXHIBITOR LIST


JUNE H. LEE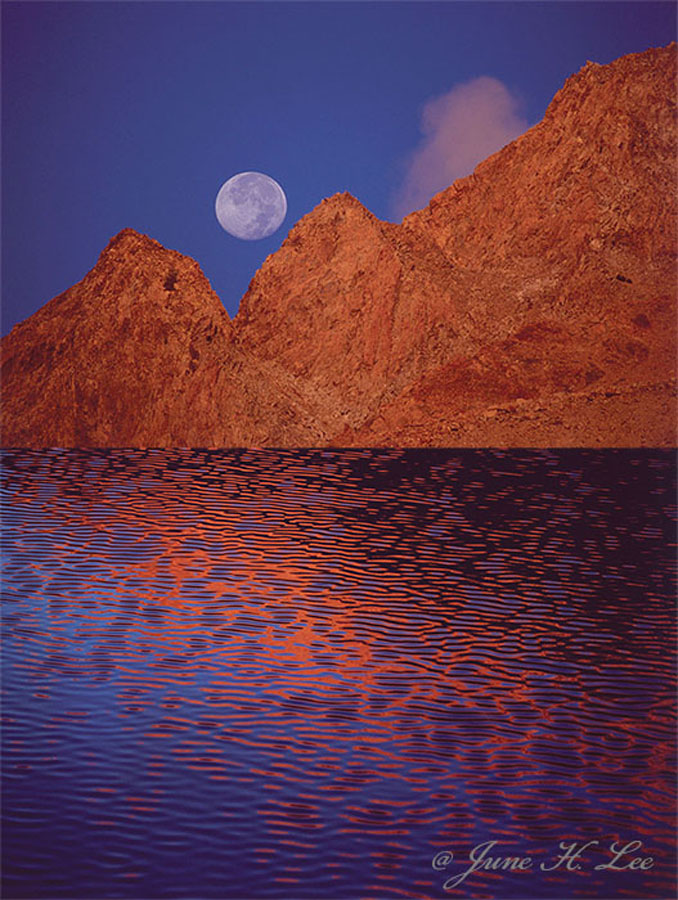 Moonset over the Sunrise, Bishop North Lake, CA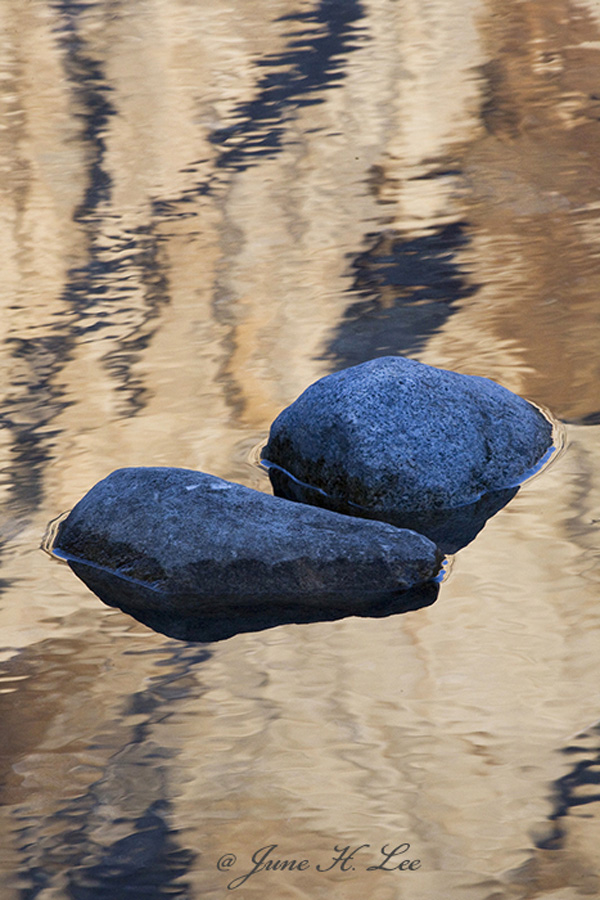 Rocks on the Mount Reflection, Convict Lake, CA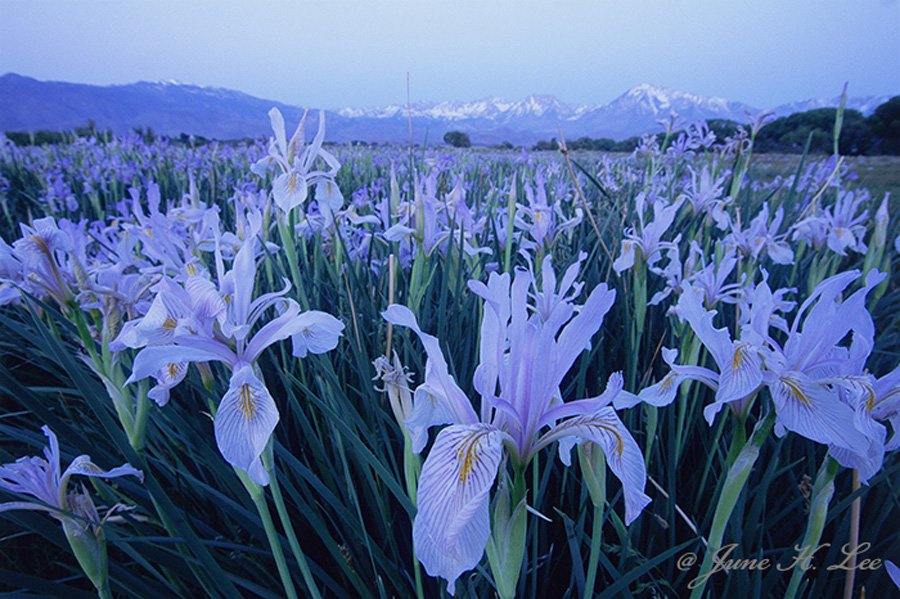 Before Sunrise, Wild Iris, Bishop High Sierra, CA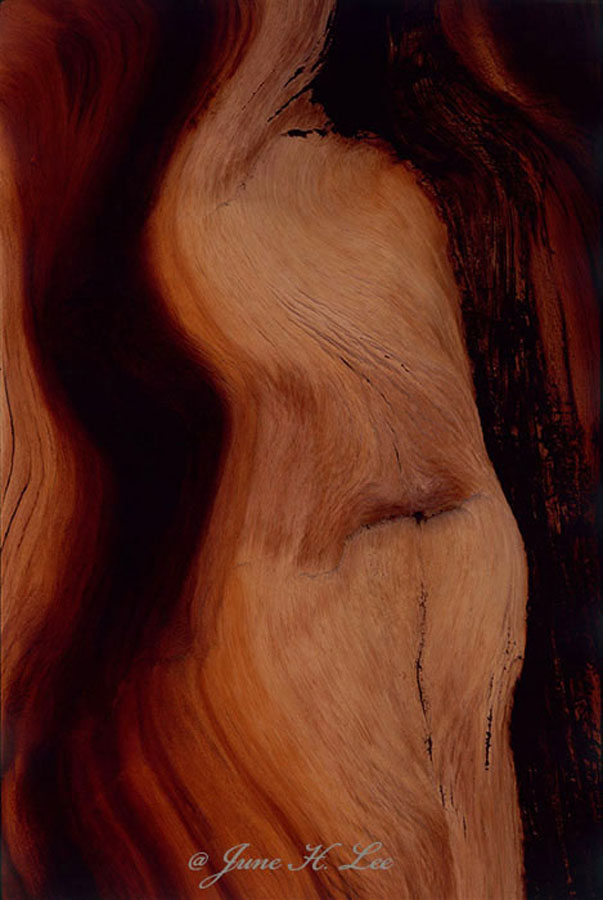 Ancient Woman, Bristlecone Pine Tree, White Mountain, CA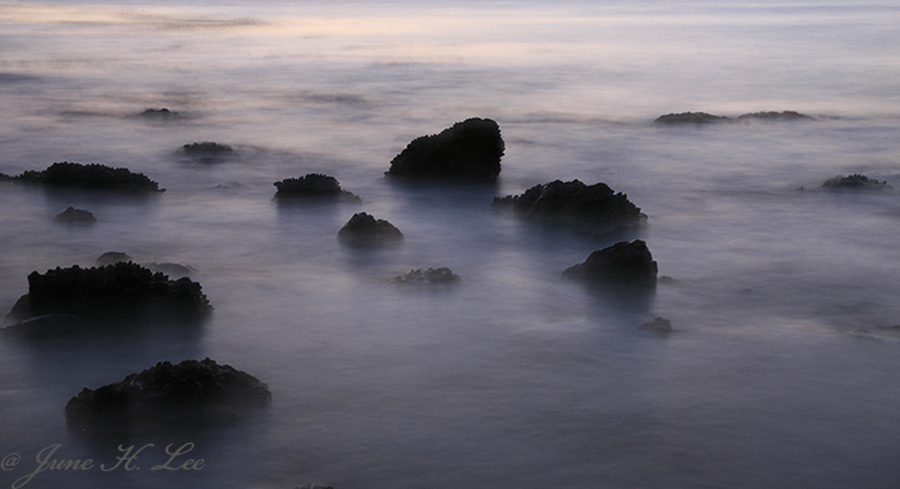 At Night, Corona del Mar Beach, CA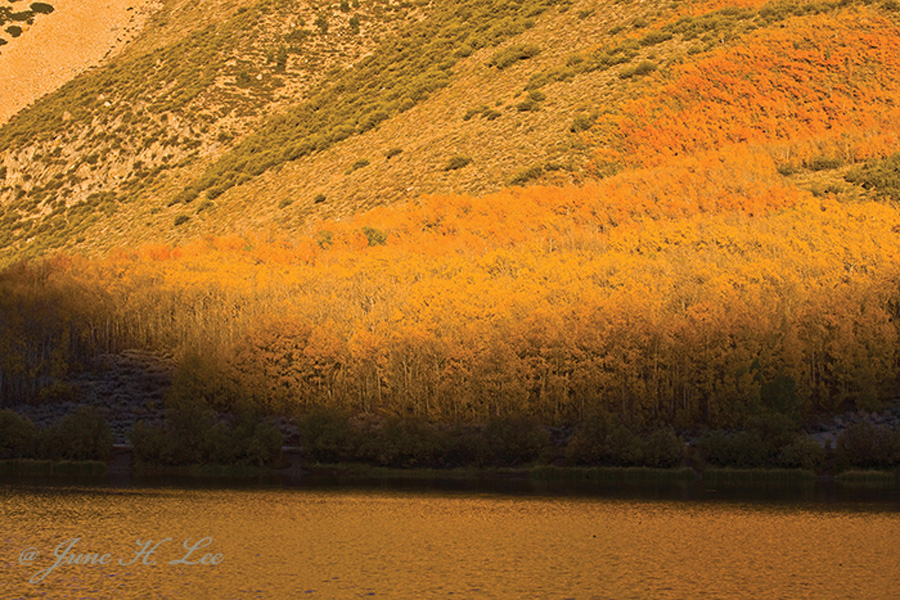 Sunrise, Bishop North Lake, CA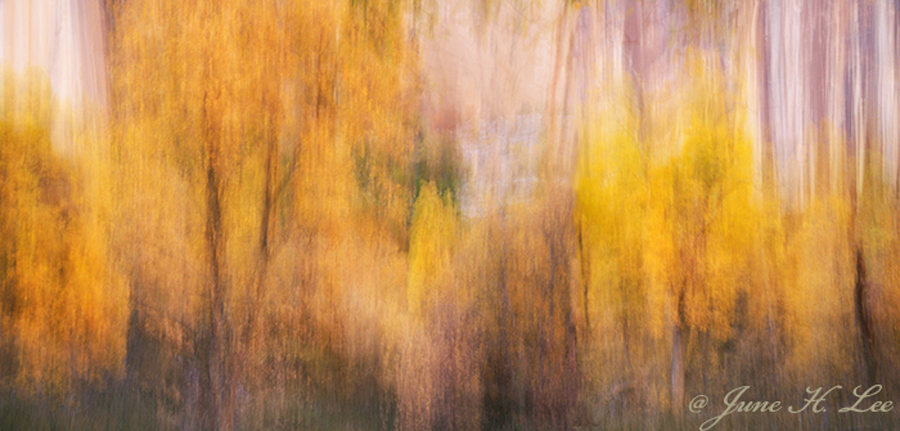 Autumn, Boulder Mountain, Utah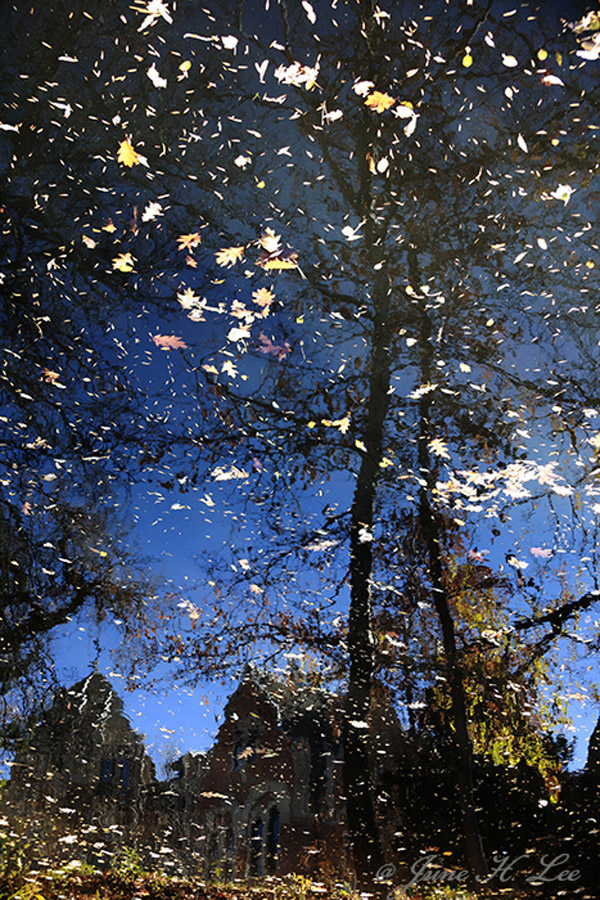 Water Reflection with Falling Down Leaves, Boulder University, CO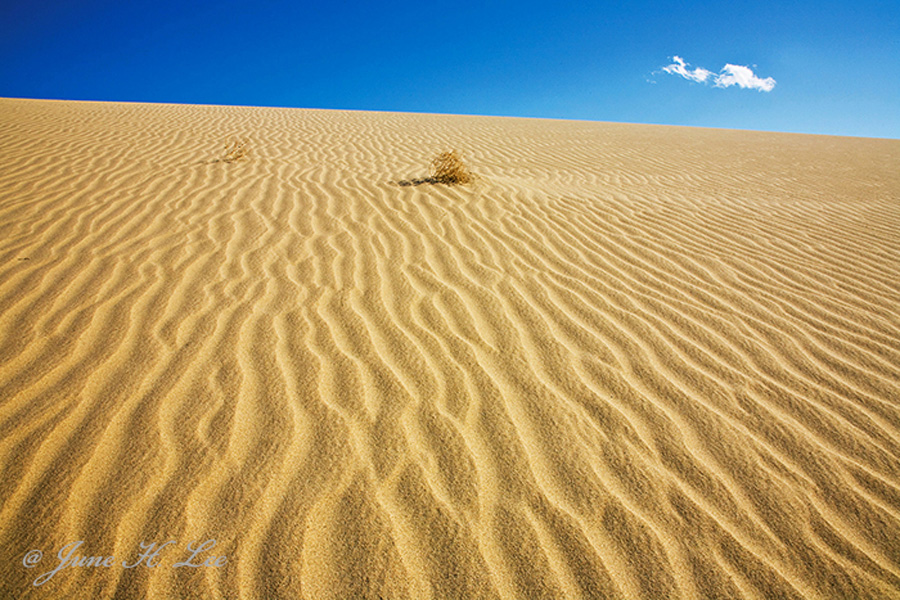 Dunes, Eureka Valley, CA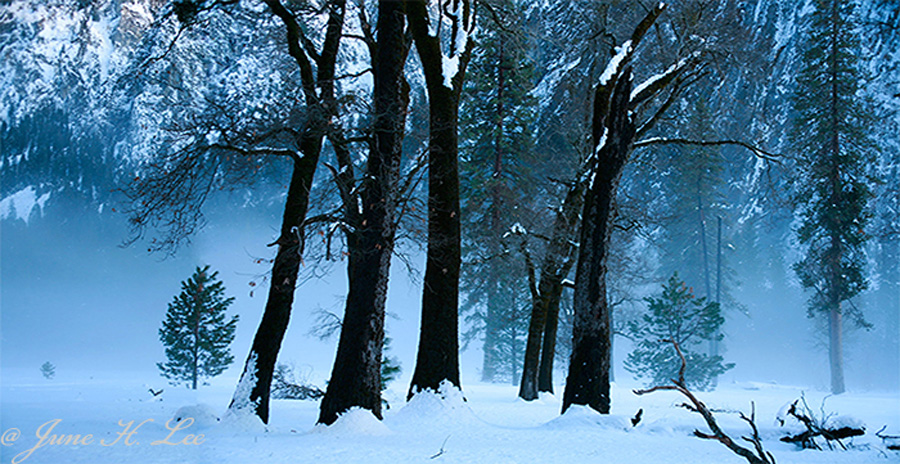 A Night Mist, Yosemite, CA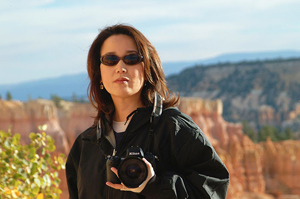 JUNE H. LEE

Born in South Korea, June H. Lee began her career in the United States over 29 years ago. During this time, she studied the art of photography with ChulHoon Ham, founder of Visual Worship Institute. In addition, June H. Lee received training through workshops from famed photographers such as David Muench and Jack Dykinga. Through her education and training, she found the passion and energy to mix her art and photographic skills to reflect God's unique and splendid creation.With the vision to share God's beautiful creation through the lens of a camera, June H. Lee is carrying out these dreams through photography. The artist was inspired by her deep connection with God in the early mornings of each day. The artist's focus is on capturing the beauty in nature as it continuously changes through time.

Her ultimate goal is to share this beauty and spirit with all people through the art of still photography. June travels around the world with her camera, capturing beautiful moments in nature and sharing these intimate moments as evidence of God's creation. She particularly enjoys taking photographs of moment and change in nature with the passing of seasons and through time. June's artwork is truly unique because she continues her devotion to sending out God's message. She believes it is not her creation rather nature already in its state of being. She simply captures the beauty in the elements, sharing them with the world.

June H. Lee has experience in photographing and designing high quality photos of nature, professional and personal calendars, hand-made greeting cards, and truly unique fine art prints (for individual sale). Wall and desk calendars have successfully served as vital marketing and promotion tools for companies and businesses nationwide. Her popular calendars and hand-made greeting cards were featured on Calendars.com as well as Amazon.com.
June H. Lee has also produced unique calendars for well-known photographers such as Galen Rowell (Mountain Light Gallery at Bishop High Sierra, CA) and others. June H. Lee takes utmost pride in delivering the best, while still maintaining individuality.


EXHIBITIOMS

January 2006: " A single ray of light" Los Angeles, CA. U.S.A.
December 2005: "Mongolia"_ group publication of a book: Los Angeles, CA. USA
September 2003: "Korean Immigration 100 years and after the Reedley" Lakewood, CA. U.S.A.
July 2002: "Variations of Time and Space" Lakewood, CA. U.S.A.
November 2001: "The story of sea" Culver City, CA. U.S.A.


AWARDS

2007 and 2009, June H. Lee has "Woman In Photography International" awards for her photographs.
In 2009, Morning Dew Productions was awards the "Most Creative Marketing Application Gold Award" by the Calendar marketing Association, for the Nature Photography Desktop Calendar.


TESTIMONIALS
A Terrific Talent
Approximately 4 years ago, the Los Angeles General Office of the New York Life, we had the good fortune of being introduced to the unique artistic world of June H. Lee. We immediately recognized her distinct ability to capture the beauty of our World through the lens of her camera as well as through the talented strokes of her brushes on canvas. We were so impressed with her work that we felt we needed to take advantage of her artistic expressions by commissioning her to design a calendar and greeting cards for our agents to present to their special clients. By doing so we could add a touch of beauty to a practical gift that would be remembered and appreciated by our customers each time the calendar was moved to another month and another wonderful work of art was reveled. It is our intention to use her skills in the future as we continue to offer our agents the opportunity to provide a striking and unusual gift to maintain positive relationships with their clientele.
In addition to the artwork she produces, her team of creative associates has provided her completed works in a timely and professional manner.

New York Life Insurance Company 9. 22. 2004
Wayne E. Bragg, CLU
Managing Partner

The exhibition of Photographer June H. Lee, whose photos express 'the breath of nature' instead of its shape, is taking place in Café Latte in West Los Angeles from January 3rd to February 28th, 2006.
June H. Lee will be exhibiting approximately 40 photos and majority of her work denotes the beginning. It's because the exhibit takes place on the beginning of the new year.

The beginning of a day that starts off with a ray of light out of pitch darkness, the beginning of life expressed in a bird bursting out of the waters, the beginning of the massive movement brought on by the wind over the sands. She prepared the beginning of a new year with these natures that articulate the beginning. She especially spent numerous nights stepping out of her home in the dark twilight to capture the sky and sunrise in the dawn.

She reminisces how beautiful, magical and inspirational as if her heart would explode as she held her breath and waited long time in the shivering temperature at the sea, in the desert and on the mountains. Slender but forceful ray of light opens the door to the beginning of radiance. She clicked her shutter while she had her eyes on this slender ray of light. Then she sees the beginning through the lens and through the photo, she saw magnificence of God, the forceful yet perfect order and beauty of creation.

Through this exhibition, June H. Lee wants to spread out this great order of God and mystic beauty of nature with many.

She stepped into the Fine Art (Oil Painting) 20 years ago when she came to the US, she fell into photography after encountering Photographer Ham, Chul Hoon. As she attended "Visual Worship Institute", she naturally transitioned into being a photographer. Afterwards, she fell deeply into the nature.

Even when she painted, she was fond of the nature but that was more of her interpretation of what she visually saw and then transferring it onto the canvas. Now she is just conveying what God created, just as is, to photography. Therefore, without pre-conceived notion, she has to be immersed in that power. She asserts that she felt the power of art during this process. She states it's because of mystic nature which cannot be explained with mere humanity.

After she began photography, she started to hear the breath of nature that comes from the marks of wind on the sand to the majestic beginning that blushes the sky. Because she has to convey whatever is before her just as it is and that she needs to be more honest, she reflects, perhaps, that being a photographer is the most unadulterated artist.

Nonetheless, she realizes that her moment with fine art has become a great strength for her. Lately, June H. Lee is receiving a great review about her angle and the color schemes. Thanks to the fine art background she passed through when she began her work with photography.

She has recently exhibited her Photography compilation "Mongolia" along with fellow photographers from Visual Worship Institute and it was received with great response so she has even bigger anticipation for the beginning of the New Year.

Seeing the photos in this exhibition, we can certainly read her amazement, excitement and her delight. The exhibit space, Café Latte, is a familiar place where artists with good reputations in all fields come under the subject of art in life.

By Yu, Inna
Korean Central Daily Original Publication Date 12.30.2006

We live in the age of photographic flood. We no longer perceive the photos. Photos are concealed. Photos are too familiar to us and it embraces us. Digital flood, the visual pollution…,

Naturalistic Photo Artist, June Lee. "My photography is a part of my faith. I feel the work of His hands in all places I visit, the Universe by God's creation. The universe can be expressed with words, music and pictures, but as for me, I chose the camera. I do not capture the light, the wind or the breath God created. I only seek the magnificence of His Glory."

Photo Artist June Lee uses the light quite masterfully in her Analog work that is best represented by film. The light in the nature in the photograph re-creates two dimensional flat space into the measured third dimensional universe retains time. Her work is sculpt, artistic and literary. In June Lee's photos, there are affection and coziness of the nature, which we know will return someday.
By Shin, Hyun-Shik,
Korean Central Daily Original Publication Date 10.29.2007


UPDATE - JULY 2015 - MARCH 2016

"This year, June H. Lee will feature newly desi gned calendars and greeting cards. Her wall calendars (sized at 13x12) and desktop calendars (few different sizes available) will feature nature photography and are available from Amazon.com or on June's professional website: www.junephoto.us. June's calendars have been personalized and distributed by numerous banks, companies, galleries, as well as other photographers; special orders are also available. From 2012 on, she has also been teaching the art of photography through various workshops focusing on nature photography, portraits, and how to use Photoshop; in addition, holding student exhibitions following completion of the workshops at her church, Irvine Sarang Church, located in Southern California. Photographing her church's worship and events is very close to June's heart, a skill she teaches to her students."

UPDATE: Photographer NO response - NO NEW UPDATES: MARCH 2016 - APRIL 2017

Women In Photography International Charter Member


June H. Lee
Los Angeles, CA
http://junephoto.us/
©Copyright for all images remains the property of exhibited photographer, and promotional use for Women In Photography International. All inquiries regarding use of and purchasing image use rights must be directed to the photographer.

File GALLERY & BIO created April 28 - May 7, 2015- ,
UPDATE: photographer response - MAY 2015 - MARCH 2017
UPDATE: photographer NO response 2017


UPDATE FINAL: May 2017 website content 1999-2017
womeninphotography.org file transfer to the Beinecke.
All organization files, computer, external hard drive, printed materials, photographs,
DVDs, books, competitions files and onsite installation art work




Juror: Clive Waring, Editor/Silvershotz
Interactive Magazine of International Contemporary Photography - winning images:
WIPI's final online exhibition before transfer to the Beinecke