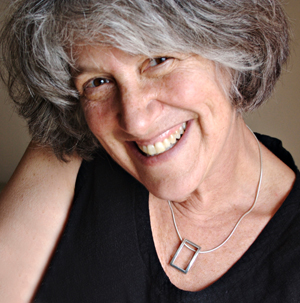 JANE FULTON ALT


Jane Fulton Alt is a fine art photographer living and working in Evanston, Illinois. Alt received the 2007 Illinois Arts Council Fellowship Award, multiple Ragdale Foundation Fellowships and is a three time winner of Photolucida's Critical Mass for her Katrina and Burn portfolios. She has authored Look and Leave: Photographs and Stories of New Orleans's Lower Ninth Ward and her Crude Awakening portfolio was printed in multiple publications worldwide. picked up by multiple publications worldwide. She received the Photo District News 2011 Curators Choice Award and most recently the Humble Arts 31 Women in Art Photography, 2012.

Alt's work is in the permanent collections of the Museum of Fine Arts in Houston, Smithsonian National Museum of American History, New Orleans Museum of Art, De Paul University Art Museum, Southwest Museum of Photography, Beinecke Library at Yale University, Centro Fotografico Alvarez Bravo in Oaxaca, Mexico, Center for Photography at Woodstock, Harry Ransom Humanities Research Center, and the collection of William Hunt. Her most recent work, The Burn, was published in the fall of 2013 by Kehrer Verlag. Evanston, Illinois and New Orleans, Louisiana considered home.



Selected Collections

Museum of Fine Arts; Houston, Texas
New Orleans Museum of Art
Smithsonian Photographic History Collection, National Museum of American History
Yale University; Palmquist Archives, Beinecke Rare Book and Manuscript Library
Yale University, Hass Library, Artist Book Collection
Southeast Museum of Photography; Daytona, Florida
DePaul University Art Museum
Oregon State University
University of Washington
UCLA, William Andrews Clark Memorial Library
Baylor University
IUPUI Herron Art Library, Artist Book Collection
Michigan State University Special Collections Library
Weleslyan University, Olin Library, Special Collections
US Embassy in Moscow
University of Illinois, Comer Archive "Chicago in the Year 2000"
Centro Fotografico Alvarez Bravo; Oaxaca, Mexico
Harry Ransom Humanities Research Center; University of Texas at Austin
Center for Photography at Woodstock ; Woodstock, New York
King County Public Art Collection; Seattle, Washington
Wilmette Public Library; Wilmette, Illinois
Dancing Bear / W.M. Hunt; New York , New York
Rick and Deann Bayless; Chicago, Illinois


Awards/Grants/Fellowships

2014 The Burn ; Selected title German Photo Book Award
2012 Humble Arts Foundation / 31 Women in Art Photography 2012
2012 Evanston and Vicinity Biennial; Evanston, Illinois
2011 Photolucida Critial Mass Top 50
Photo District News Curators Choice
Honorable Mention, Photo Annual Awards; Czech Republic
2009 Photolucida Critical Mass Top 50
Aqua Art Miami, MyArtSpace.Com Miami Competition
NYAXE Gallery Representation Winner, MyArtSpace.Com
2009 Honorable Mention, Women in Photography International
2008-9 Ragdale Foundation Fellowship Award
2007 Illinois Arts Council Artist Fellowship Award
Photolucida Critical Mass Finalist
Ragdale Foundation Fellowship Award
2006 Honorable Mention for "The Portrait" Women in Photography International
Honorable Mention for the Houston Center for Photography Fellowship


Exhibitions * denotes solo show

2015
"Fire Season," New Mexico Museum of Art, Santa Fe, NM
Context 2015, Filter Photo Festival Juried Exhibition, Chicago, Illinois
"Rooted in Soil," DePaul University Art Museum
Convergence/Poetic Dialogue, Ukrainian Museum of Art, Chicago, Illinois
"Lightworks," Mottisfont, Hampshire, UK

2014
Poetic Dialogue, Decatur Illinois
New Orleans Culture Exhibition, Moscow House of Photography, Russia
University Club of Chicago, Chicago, Illinois*

2013
"Multiple Exposures," Bridgeport Art Center, Chicago, Illinois
*Griffin Museum of Photography, Winchester, Mass
Cordon Potts Gallery; San Francisco, California
Guthrie Contemporary; New Orleans, Louisiana

2012
Museum Manege Museum; Saint Petersburg, Russia
Noorderlicht Photofestival; Netherlands
Critical Mass Traveling Exhibition
Humble Arts Foundation; Hasted Kraeutler Gallery, New York
Noyes Cultural Arts Center; Evanston, Illinois*
Environmental Art Show; Wallspace Gallery, Ottawa, Canada
Natural Connections; Prairie State College, Chicago Heights, Illinois
"Ways of Seeing: Phoneograpy," Rebekah Jacob Gallery;Charleston SC
"Messages from the Earth," Kanagawa Plaza for Global Citizenship, Kanagawa JAPAN

2011
Hereford Photography Festival, England
International Environment Photographers Association Exhbition; Niigata, Japan
"Square" FotoFilia, Birmingham, UK
Photo Annual Awards Exhibition, Teplice, Czech Republic
Photo District News Curators Choice, MILK Gallery, New York
"Provocation," New York Photo Festival Juried Invitational
"Synthesis/Mixed Media Photography," Darkroom Gallery, New Orleans
Photo LA; Santa Monica, California
"Regard/Resist/React," Governor's State University, University Park, Illinois
"The Art of Green," Ryerson Woods, Deerfield, Illinois
Hereford Photography Festival, England

2010
"Giving Trees," 25 CPW, New York City, New York
Slideluck Potshow New Orleans, II
"Evergreen," WallSpace Gallery, Santa Barbara, CA
"Gulf," New Orleans Photo Alliance
Art Loop Open; Chicago, IL
"Futuspectives," FotoGrafia/Fotox1000; Rome, Italy
"Fantastic Landscapes," 310conTEMPORARY Gallery, Chicago, IL
Slideluck Potshow Chicago IV
Corden/Potts Gallery; San Francisco, CA*
gallery DK; Toronto, Canada*
"Mourning Light," Wheaton College, Illinois*
"Recent Works/ Recent Acquisitions," Southeast Museum of Photography, Florida
DECORAZONgallery; Dallas, Texas
Verve Gallery of Photography; Santa Fe, New Mexico
John Cleary Gallery; Houston, TX
"Consumption," The Center for Fine Art Photography, juried by Brian Paul Clamp
Evanston Green Arts Showcase, Evanston, Illinois
What We Worry About, Chicago Artists and Their Green Concerns; Chicago, IL

2009
Aqua Art Miami
"Spirit World," New Orleans Photo Allicance Gallery, New Orleans, LA
International Environment Photographers Association; Niigata, Japan
Monarch Studio; Seattle, Washington
NYAXE Gallery Exhibition, My Art Space, Palo Alto, California
"Callente/Hot," New Orleans Photo Allicance Gallery, New Orleans, LA
"Bed," Umbrella Arts, New York City
Coalition Gallery, Chicago, Illinois
Chicago Cultural Center; Chicago, Illinois*
Wallspace Gallery; Ottawa, Canada*
Poetic Dialogue, Chicago Cultural Center and traveling
"The Unseen Seen," Decorazon Gallery, Dallas, Texas
"The Night Hope Won," Cleveland, Mississippi
Women In Photography International Exhibition Summer 09, "Trees" honorable mention ""Burn No. 99"

2008
Pool Art Fair, Miami Beach, Florida*
The Artist Project; Art Chicago*
The Artist Project; Toronto, Canada*
Morton College, Chicago*
New Orleans PhotoAlliance, New Orleans, Louisiana
WALLSPACE, Ottawa, Ontario
The Gallery at R & F, Kingston,New York
"The Invisible Age," * Rayko Gallery, San Francisco, California
"Not Just Another Pretty Face," Hyde Park Art Center, Chicago, Illinois
Mary Beth Cregier Photo Competition and Exhibition, Chicago, Illinois
Women In Photography Intenational Distinguished Photographer list category Established 15-25 years

2007
Lisalmi, Finland*
The Artist Project, Art Chicago*
Fourth Presbyterian Church of Chicago*
Paula Barr Chelsea, New York
"Deeeeesire," Gatov Galleries, California State University, Long Beach
DePaul University Art Museum, Chicago, Illinois
Primi Piano Living Gallery; Lecce, Italy
"fresh stART," The New Studio, Chicago, Illinois
"The Look of Love," Bay Area Arts Valentine Show, Art Object Gallery; San Jose, California
"Out of the Ashes," Undercurrents Art; Miami, Florida
"The Chicago Project," Catherine Edleman Gallery, Chicago, Illinois
"Katrina: Catastrophe and Catharsis," Colorado Springs Fine Arts Center, Colorado
Denver Airport Invitational, Center for Fine Art Photography, Denver Colorado

2006
International Festival of Photography, Poland*
International Photography Festival, Aleppo, Syria*

Flatfile Gallery, Chicago*
DePaul University Art Museum, Chicago, Illinois**
Morton Grove Library, Morton Grove, Illinois*
Photo Midwest, Madison, Wisconsin*
Wilmette Public Library, Wilmette, Illinois*
**Listed First in the Top Five 2006 Photography Museum Exhibits in Chicago
by photo critic Michael Weinstein of NewCity
"Katrina Exposed," New Orleans Museum of Art, New Orleans, Louisiana
"Trace:Visions of Katrina," Houston Center for Photography, Houston, Texas
"Anthropomorphism," Woman Made Gallery, Chicago, Illinois
"Women and Globalization," Guanajuato, Mexico

2005
HypeGallery Photo, Rencontres d'Arles, France
Curator of "Night," Damen Street Studio, Chicago
"Close to Home," Creative Arts Workshop, New Haven, Connecticut
VI Women's International Conference, Graz, Austria
Texas Photographic Society's 20th Annual Members Only Show
Chicago Area Artist Alliance

2004
Lodz, Poland*
"Sacred Art," First United Methodist Church, Evanston, Illinois*
"War and Peace," Gallery 415, Chicago, Illinois
"On Our Way," Siegen, Germany
"Windows," Stolen Buick Gallery, Chicago, Illinois
Wittliff Gallery of Southwestern & Mexican Photography, San Marcos, Texas
"Garden In Focus," Chicago Botanic Gardens, Winner in Landscape Category
Photo Midwest, A Seven State Juried Exhibition, University of Wisconsin, Watermark Gallery,
Photo LA, Women in Photography International, California
"Best of Show," Urban Studio on Webster, Chicago, Illinois
Gillock Gallery, Evanston, Illinois
"Labyrinths," Gallery Mornea, Evanston, Illinois

2003
"Chicago," La Galeria Samuel Menache, Mexico City, Mexico
"Fotowerk," Flatfile Gallery, Chicago, Illinois
"Mythical and the Mundane," Orleans Street Gallery, St Charles, Illinois
Galeria De Arte Fotographico, San Miguel De Allende, Mexico

2002
Photo LA, Women in Photography International; Los Angeles, California
Rockford Midwest Juried Exhibition, Rockford Art Museum, Rockford, Illinois
"Fotofest Find," Galeria de Arte Fotografico, San Miguel de Allende, Mexico
"Women in Photography International," Photo Impact, Santa Monica, California

2001-2003
"Images of Women," Women In Photography International, Second Place Winner "Maters of the Heart"
International 20th Anniversary Juried Exhibition; Traveling nationally and internationally
Women In Photography International, "Maters of the Heart" 12th Annual photo l.a. 2003


2001
Urban Studio Gallery; Chicago, Illinois
"Seven Midwest Photographers," Chicago Athenaeum; Schaumburg, Illinois
Wilmette Public Library Juried Art Show; Wilmette, Illinois

2000
"Chicago In The Year 2000," Water Tower Gallery, James Hunt Gallery, Three Arts Club,
Chicago Cultural Arts Center; Chicago, Illinois
Tatar/Alexander Gallery; Toronto, Ontario
"Midwest Winter," Center for Visual Arts; Wausau, Wisconsin
"Captured Time," Time Life Corporate Headquarters; Chicago, Illinois
Evanston + Vicinity 15th Biennial Exhibition; Evanston, Illinois

1999
Mayfair 1999 National Juried Photography Exhibition; Allentown, PA, Honorable Mention
Gecko Galeria; Oaxaca, Mexico
Phillips Mill Photographic Exhibition; New Hope, Pennsylvania
"Openings," The Three Arts Club of Chicago, Illinois
The Art Of The Therapist; Zion, Illinois
Chicago ART Open; Chicago, Illinois
Wilmette Public Library Juried Art Show; Wilmette, Illinois*

1998
No BIAS Gallery National Juried Competition; North Bennington, Vermont
"LaPetite VI," Adler Gallery; Eugene, Oregon
22nd Annual Alice and Arthur Competition and Exhibition, Beverly Art Center; Chicago
Women's Works, Northwest Area Arts Council; Woodstock, Illinois; Purchase Award
St. John's University National Art Exhibition; Jamaica, New York
Evanston + Vicinity 14th Biennial Exhibition; Evanston, Illinois
Wilmette Public Library Juried Art Show; Wilmette, Illinois; Awarded solo show

1996
"Viewpoints", Truman College; Chicago, Illinois

1995
"Exploring the Fine Arts-Photography 1995", North Suburban Fine Arts Center; Highland Park, Illinois

1997-Present
Frontera Grill/Topolobampo; Chicago, Illinois



Publications

Zyzzyva, A San Francisco Journal of Arts and Letters, Spring and Summer 2014, No.100
Book Cover; Day Unto Day, Poems by Martha Collins, Milkweek Publishers 2014
The Burn, Fall 2013, Kehrer Verlag
Look and Leave : Photographs and Stories from New Orleans's Lower Ninth Ward, Center for American Places, August 2009, first monograph
Book Cover; Verbinding Verbroken by Abigaill Carter
Book Cover; The Leavetaking by John Mcgahern
National Women's Studies Association Journal; Johns Hopkins University Press, Spring 2009
Zoom Magazine, July-August 2008, pg. 66
Callaloo, "American Tragedy:New Orleans Under Water," Volume 30, December 2006
Katrina Exposed, New Orleans Museum of Art, 2006
SPOT, Houston Center for Photography Magazine, Spring 2006
CITY, 3 Book Publishing, 2006; distributed by the University of Illinois Press
Book cover, The Last Cato, by Matilde Asensi, Spring, 2006
Shots Number 87, Self Portrait Issue, Spring 2005, pg 22
Przekroj; Poland, December - 49/2004
Profifoto; Germany, July/August 2004
North Shore Magazine; "Garden in Focus", Volume 27, Number 4, April 2004
Book Cover Image- Tequilla! by Ana Valenzuela-Zapata and Gary Nabhan, University of Arizona Press,March 2004 Fotopozytyw; Lodz, Poland, 2003
The Photo Review National Competition, Summer 2003 Issue
La Fotographia Actual Magazine, December 2002
The Chicago Reader, October-November 2002, "1000 Words"
The Chicago Reader, July 26, 2002 / Volume 31, Number 43, Page 14
Photo Review National Competition, Summer 2002 issue.
Shots Number 77, 2002 Portfolio Issue, September 2002, pgs 10-15
Black and White Magazine, Volume #20, July/August 2002
Manhattan Arts International; Herstory, International Art Competition, March/April 2000 Issue
New York Photo District News; May 2000


Gallery Affiliations

Corden/Potts Gallery, San Francisco, California
Catherine Edelman Gallery, The Chicago Project
Guthrie Contemporary, New Orleans, LA
Sous Les Etoiles, New York City


Photographic Organizations

International Environment Photgraphers Association
Houston Center for Photography
Women in Photography International
Chicago Artist Coalition
New Orleans Photo Alliance


Curatorial

2013 "Multiple Exposures," Bridgeport Art Center, Chicago, Illinois
2009 Wilmette Public Library Juried Art Show
2007 "Metamorphisis," Morpho Gallery, Chicago, Illinois
2006 "Night," Damen Studio, Chicago, Illinois


Articles Online

Lenscratch, October 7, 2013
The Morning News, December 5, 2011
Underexposed, November 16, 2011
Chicago Weekly, May 23, 2013
New City Art, November 2, 2009
Chicago Maroon, October 23, 2009
Miami Sun Post, December 4, 2008
Chicago Tribune, Alan Artner - Art Critic, March 30, 2007
New City, January 2007
Ilsalmen Sanomat (Finnish Newspaper), January 4, 2007
Pioneer Press, "Stark Photos Reveal New Orleans' Plight," August 6, 2006
Houston Press, October 22, 2006
SPOT, Houston Center for Photography Magazine, Spring 2006
"LOOK AND LEAVE : New Orleans in the Wake of Katrina" Women In Photography International F2-ezine article (Jan-Jun 2006)
New City Review, January 2006
Pioneer Press; "Photos capture natural rhythms," October 1999
The Chicago Reader; "Taking Care of Joe," July 26, 2002
Black and White Magazine; "Spotlight: Jane Fulton Alt," July/August 2002
New City Review, June 10, 2004
Przekroj; Poland, December - 49/2004
foto pozytyw , Fall, 2003 (Polish publication)
La Fotografia Actual , December 2002 (Spanish publication)
Media Travel Festival, Lodz, Poland; March 2004

UPDATE - APRIL 2015 - APRIL 2017
FIRE AND SMOKE

Understanding the human condition, our universal need for connection and the inevitability of separation, has been the primary focus of my photographic life. How we enter and leave this world is at the heart of this investigation. I began photographing births with the understanding that our very first separation occurs at the moment the umbilical cord is cut. After several years of photographing births, I turned my attention to the final separation from life, the last breath, photographing hospice patients, slaughterhouses, and autopsies, in addition to witnessing bodies being prepared for burial. I traveled to the holy cremation site of Varanasi in India, and to Mexico to observe the Day of the Dead. In the wake of Hurricane Katrina, I photographed the remains
of a community with an eye toward any hint of renewal.

In 2007, my interest in the universal mystery of birth and death became personal.

That spring, my first grandchild was born and my sister was diagnosed with cancer, all within the space of a few days. The juxtaposition of these two events stunned me.

At the same time, I witnessed a fire, a controlled burn in a nearby prairie, while attending an artist residency. Compelled by the visual and expressive potential of this man-made conflagration, I joined a team of restoration ecologists to photograph my first burn. The smoke and the fire challenged me in ways I could not have anticipated and comforted me in a way I never expected.

I have spent 10 years photographing controlled burns, while simultaneously watching my grandchild and sister follow their individual paths of rising into and falling away from life.

Controlled burns are used to restore and maintain natural habitats by reducing dead plant material, removing invasive species, and enriching the soil. Certain seeds require the intense heat of fires to germinate.

Although burns are violent and destructive by nature, they are also regenerative. Prairies and other natural habitats depend upon fire for the procreation of native species. To witness and photograph a controlled burn is to place oneself in the presence of a certain "terrible beauty." I attempt to capture the ephemeral moment when life and death are not opposed but are harmonized as a single process to be embraced as one.

Fire and Smoke are my equivalents: abstract manifestations of an inner state where the unknowable resides. Smoke both conceals and reveals. While flames leap from the earth, the densely layered landscape is enveloped in veils that are alternately transparent, translucent, and opaque. The foreground melts into the background in the quickly changing terrain, altering one's sense of scale and space. Reference points and orientation are intentionally obscured. I have no interest in realistically rendering the landscape.

Rather, I look for visual references of a place that my mind cannot grasp . . . a place in which the sublime resides, inviting a state of quiet meditation.
Exhibitions (update)

2017
World Environmental Photograph Exhibition, Niigata, Japan
Context 2017, Filter Photo Festival Juried Exhibition, Chicago, IL
"Personal Structures,"European Cultural Center, Venice, Italy
"Collective Experiences," Chiang Mai University Art Museum, Thailand
"Land and Lens: Photographers Envision the Environment," Middlebury College Museum of Art, Middlebury, Vermont

2016
"Currents 2016" Ogden Museum of Southern Art, New Orleans, Louisiana
Galerie Lichtblick, Internationale Photoszene 2016, Cologne, Germany
"Between Fire and Water: Midwestern Dreamscapes; Environmental Law and Policy Center, Chicago, Il
Perspectives from Evanston 2016 Juried; Perspectives Art Gallery, Evanston, IL
Rencontres d'Arles 2016; "Space Veggies and Earth Plants," curated by Tina Schelhorn
Kolga Tbilish Photo Festival, Zurab Tsereteli Museum of Modern Art, Republic of Georgia
Re:Place, Invitational, Perspective Art Gallery, Evanston, IL
ReView, Corden Potts Gallery, San Francisco, CA

2015
Depth of Field, Art Intersection, Gilbert, AZ
Solo Exhibition Look and Leave, Guthrie Contemporary, New Orleans, LA Articles, Reviews, Interviews
Lenscratch, "Fire and Water," 2017
The Cultural Landscape Foundation, 2016
Wall Street Journal," Decade After Katrina," 2015
TheWeek.Com, "The Restorative Beauty," 2015
Lenscratch, "Katrina, 10 Years Later," 2015
Harpers Magazine, "Findings," 2014
CNN World, "Fires Bring New Life to Prairie," 2014
On Landscape, Book Review, 2014
Photo-Eye, Book Review, 2014
Fraction Magazine, Book Review, 2014
American Photo,"Nature's Mark," 2013

Collections

Middlebury College Museum of Art
Savannah College of Art and Design Special Collections, Savannah, GA
University of Vermont, Burlington, VT

Curatorial

Juried "A Sense of Place," PhotoPlace Gallery, Woodstock, VT 2016
Advisory Board for Perspectives Gallery, Evanston, Illinois 2016
Wilmette Public Library Juried Art Show, Willmette, Il, 2016
Curatorial Board, Ragdale Foundation, Lake Forest, IL, 2015
Advisory Board Filter Photo, Chicago, Illinois, 2009 - present

Awards/Grants/Fellowships

Artist in Residence at Sunnhordland Musuem,Stord, Norway, 2017
Ragdale Foundation Fellowship, 2017
Perspective Art Gallery; Evanston, Illinois; Juror's Award 2016


Charter Member of Women in Photography International since, 2011

Jane Fulton Alt
Evanston, Illinois.
photos@janefultonalt.com
http://www.JaneFultonAlt.com
https://instagram.com/JaneFultonAlt

©Copyright for all images remains the property of exhibited photographer, and promotional use for Women In Photography International. All inquiries regarding use of and purchasing image use rights must be directed to the photographer.

File: GALLERY & BIO complete April 28, 2015 - bio posted,
Updated: images uploaded 5/11/2015, materials 2 books
UPDATE: Photographer response - APRIL 2015 - APRIL 2017

UPDATE FINAL: May 2017 website content 1999-2017
womeninphotography.org file transfer to the Beinecke.
All organization files, computer, external hard drive, printed materials, photographs,
DVDs, books, competitions files and onsite installation art work