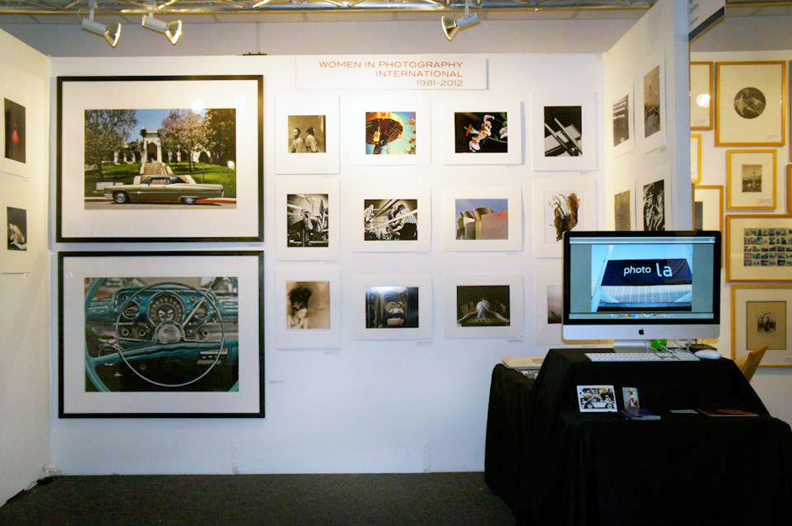 photo la THE 21st ANNUAL INTERNATIONAL LOS ANGELES PHOTOGRAPHIC ART EXPOSITION
SANTA MONICA CIVIC AUDITORIUM / JANUARY 12 - 16, 2012



benefiting the Wallis Annenberg Department of Photography
at the Los Angeles County Museum of Art
with special host Moby + DJ Aaron Byrd, KCRW
WIPI Celebrating 31 years!

Salon de Tableaux - photo l.a. 2012
For galleries looking to meet new collectors and add to their client base, photo l.a. offers exposure to a receptive audience of 12,000 attendees. It provides exhibitors with the opportunity to interact with patrons, turning fair goers into potential clients and potential clients into collectors.

See FACEBOOK for day by day events:
http://tinyurl.com/255gv9y

Reception, Jan 12
Friday, Jan 13
Saturday, Jan 14-Moby Book signing
photoLA 2012: 4_Sunday
photoLA 2012: 5_Monday

A WIPI PRESS COLLECTION OF IMAGES
http://womeninphotography.org/Events-Exhibits/PhotoLA-2012/photola-wipi-2.html

LAIST.com Gallry: Photo LA Features Work of Masters, Amateurs
the Avant-Garde and Everything in etwee / Jan 2012

SPECIAL WIPI "FOOTWEAR"
DIGITAL onsite SLIDE SHOW PRESENTATION
http://womeninphotography.org/Events-Exhibits/PhotoLA-2012/photola-Footwear.html
| | | |
| --- | --- | --- |
| Jean Ferro, President | Candace Biggerstaff | Callie Biggerstaff |
Onsite WIPI Member support team + Sharyn Keller, slide show digital work
| | | |
| --- | --- | --- |
| Angel Burns | Jamie Johnson | Barbara Pickles |
Candace Biggerstaff - WIPI Photo LA 2012 Curator: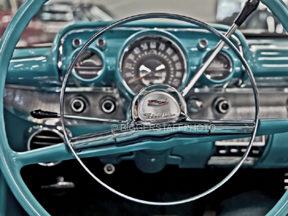 Candace Biggerstaff was born and raised in the San Fernando Valley of Southern California, as the youngest of five children. Upon receiving a used Aries rangefinder camera on her thirteenth birthday, her passion for photography was born.

When Candace turned 20 she decided to join Circus Vargas with her soon to be husband, and traveled the country with the circus from city to city for almost 2 years. She has always been intrigued and fascinated by the circus and all of its intricacies, which she has portrayed in various ways through her photography.

"My world is seen as a series of photographs. Growing up, my favorite magazine was LIFE. My favorite book was, The Family of Man, having no idea that the incredible Edward Steichen was the photographer. For me the images were an escape from reality, with reality."

Her most significant influences include Imogen Cunningham, Dorothea Lange, and Henri Cartier Bresson. Growing up in the San Fernando Valley in the late fifties and sixties exhibit the colors and forms she is drawn to photograph. Candace continues to document a variety of Circus's. She is also currently working on a series of memorable areas of Los Angeles she frequented with her Father and siblings, "To Celebrate Los Angeles That
still is ".

Candace is currently a member of Los Angeles Art Association, a Charter member of Women In Photography International, and also resides as an "Artist in Residence," at Studio Channel Islands Art Center.
Images printed through Candice Biggerstaff Studio/Camarillo Arts Center
for photo la 2012:
Candace Biggerstaff images
"Brand Library Cadallic Scones" 40" x 50"
"The Steering Wheel" 40" x 50"
Callie Biggerstaff, Los Angeles, CA
"Lucha del Domingo"
"Triunfar"

Diane Silverman, Los Angeles, CA
"In The Beginning"
Carol Henry, Malibu, CA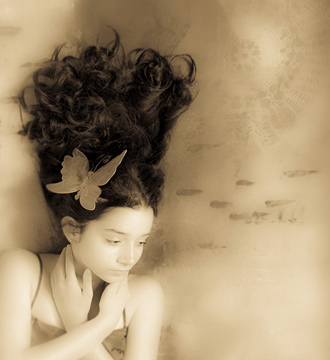 Angel Burns, Malibu, CA
"Inside Hope"

A lifelong artist/performer, Angel Burns is a contemporary inspirational portraitist and a filmmaker, currently of two social change documentaries. Her work is "people-centric" with subjects in three areas: the body language of dancers, international cultural affairs, and charities. Known for capturing authenticity and vulnerability, she endeavors to share the magic of life and our common inner experiences. She teaches a fine art photography traveling workshop with partner Michael Gilbert, and published the photography book "In Dreams." Her piece "Pendant Pixie" was recently published after a juried contest, in One Eyeland's "World's Finest Photographs" (distributed to international ad agencies). Besides WIPI, Angel is also a member of: APA, ASMP, PPA, WPPI, NAPP, SAG, FIND, AFTRA.
http://www.AngelBurns.com
http://www.AngelBurnsArtistry.com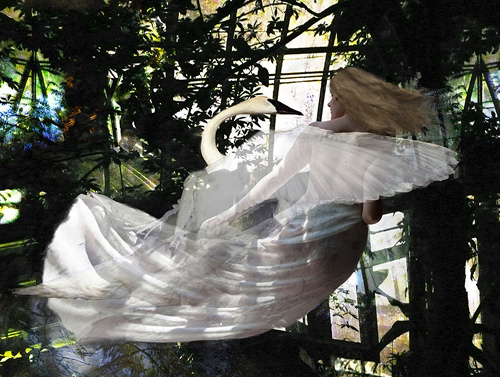 Ann Brandeis, Manhasset, NY
"Leda's Swan"

A fine art photographer & photo historian, Ann Brandeis combines both realism with many of the techniques favored by the surrealists, including deconstruction, and alteration of space, leaving the content of the image open to question. With a Master of Fine Art (MFA) in Photography, she works in multiple areas in the photographic field, including gallery exhibitions, as an educator for both undergraduate and graduate students, organizing and curating exhibitions, as well as lecturing on the History of Photography at her University, and in workshops. Ann is currently exhibiting, and completing a book entitled: Drawn & Painted, which is a view of individuals who choose to use their body as their personal canvas. She is the recipient of multiple IPA, Lucie, PX3, and GALA awards for both her current project, as well as her other on going project: The Landscape of Memory, a surrealist look at passions and dreams.
Her work as well as an article on her work reprinted from Fine Art Magazine may be seen on her website: annbrandeis.com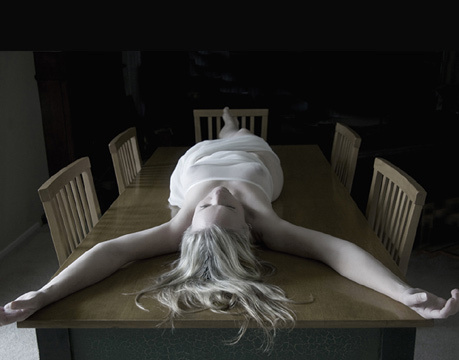 Barbara Pickles, Camarillo, CA
"Confessions of a Stay At Home Mom #6"

Barbara Pickles is a fine art and commercial photographer in Southern California. After studying art at Wellesley College she became a photographer, art director and commercial producer in Los Angeles. Completing her MFA studies in photography in 2010 at Brooks Institute in Santa Barbara, Pickles continues to develop her photographic career. In this body of work as an American woman, wife, and mother of three boys, Pickles worked to convey her personal reality within the family. This process constantly brought her back to the dining room table. Yet, in all the images the artist was absent. Ultimately she stepped in front of the camera, and through pose and gesture found a language to communicate her emotional experiences as an American woman, wife, and mother. This is excerpt from a body of 13 images.
barbarapicklesphotography.blogspot.com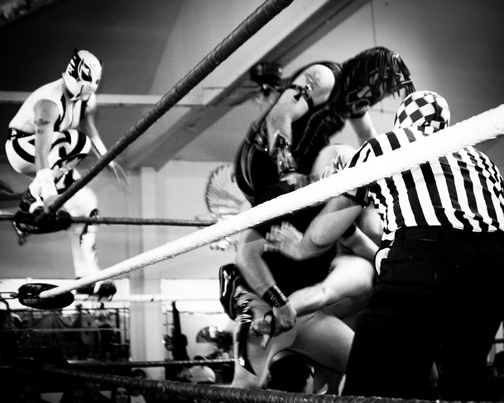 Callie Biggerstaff, Los Angeles, CA
"Lucha del Domingo"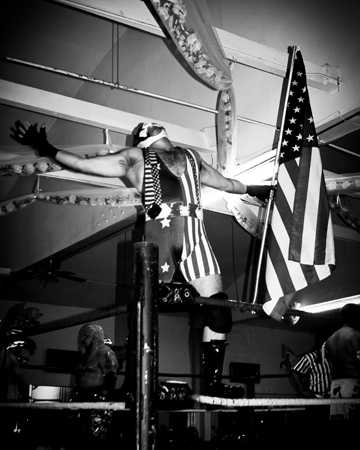 Callie Biggerstaff, Los Angeles, CA
"Triunfar"

Callie Biggerstaff, a native to Los Angeles, CA, has been a freelance photographer for over 5 years She has studied photography at Art Center College of Design, Pasadena as well as The Julia Dean Photo Workshops. Callie began shooting professionally after discovering a great passion for imagery during her work as a photo editor in print advertising and graphic design. Callie's earlier images had focused on the documentary of Americana, and its shifts and changes. Her images offer a blunt reality while still allowing the intensity, mystery, and beauty that can be seen in each exploration and journey, capturing a moment and evoking emotion. Her recent focus has exploded in the way of live music and the culture surrounding the underground resurgence of Downtown Los Angeles. She is aiming to capture the raw pleasure and passions that Angelenos are rediscovering in these ongoing times of economic and political struggle.
www.calliebiggerstaff.com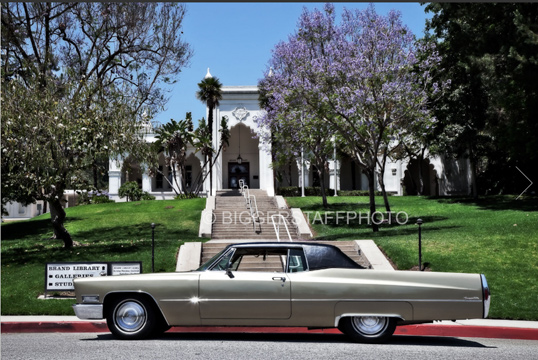 Candace Biggerstaff, Newbury Park, CA
"Brand Library Cadallic Scones" 40" x 50"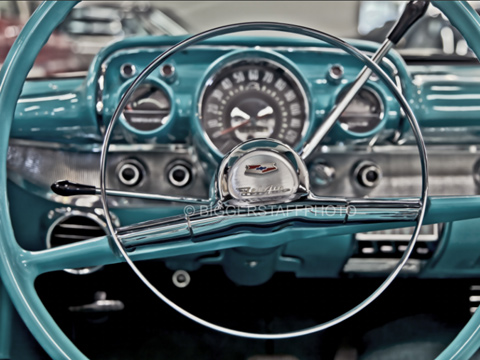 Candace Biggerstaff, Newbury Park, CA see above
"The Steering Wheel" 40" x 50"

http://www.candacebiggerstaff.com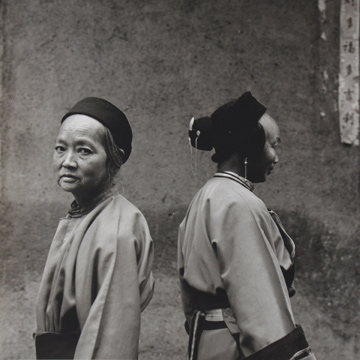 Darcie Goldberg, West Chester, PA
"Ground Opera"

"To see the world through the eyes of women is powerful. The perspective, affect and empathy is often present in their photographs. Many women pioneered the way for women to photograph the world around them. Role models were created and our current generation has expanded to acceptance and venues for women in the field of photography. As a professional photographer with an undergrad in photography and a
masters in the creative arts, I am delighted to be a member of WIPI and participate in different venues for photography. The world keeps changing and the photography industry evolves to meet our needs and views of the world. The changes I have seen over a 30 year period of my career continues to make me eye sharp and images that document the world."
http://www.darciegoldberg.com/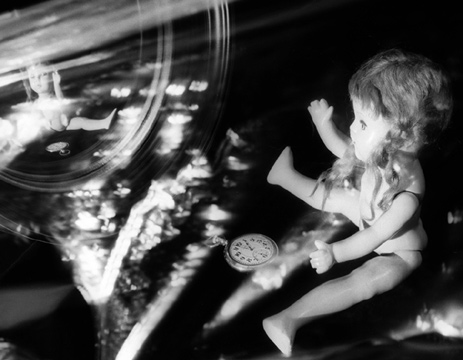 Diane Silverman, Los Angeles, CA
"In The Beginning"

Diane Silverman has been an actively engaged artist in a variety of media for most of her adult life, with a concentrated focus on photography for the past 20 years. Professionally she is a psychotherapist, psychoanalyst and art therapist in private practice. This image is part of a continuing project based on autobiographical impressions. After many years of photographing others, she has turned the camera on herself through a series of actual self-portraits and metaphorical still life images. Through her imagery, she hopes to evoke in the viewer a resonance with some of the unspoken internal experiences that lie at a very deep level of human existence. Diane still photographs exclusively with film.
djsilverman@sbcglobal.net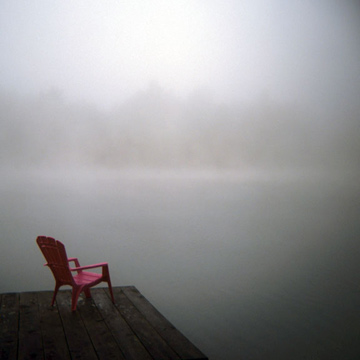 Elizabeth Siegfried, Toronto, Ontario, CANADA
"Pink Chair"

Known for her work in portraiture of self and others, meditative landscapes and photographic narrative, Siegfried has worked with the historical process of platinum for over twenty-five years and has exhibited her images internationally. In recent years, she has expanded her mode of presentation to include archival digital prints. Siegfried's photographs have been reproduced and discussed in such publications as SHOTS magazine, Schwarzweiss, La Fotografia Actual, Camera Arts Magazine, and ARTNews. Her first book entitled LifeLines was published in 2000. Siegfried's work is represented in many private and public collections, including the Kiyosato Museum of Photographic Arts in Japan; the Canadian Museum of Contemporary Photography in Ottawa; and the Peter E. Palmquest Women in Photography International Archive held at the Beinicke Rare Book and Manuscript Library at Yale University, Connecticut.
www.elizabethsiegfried.com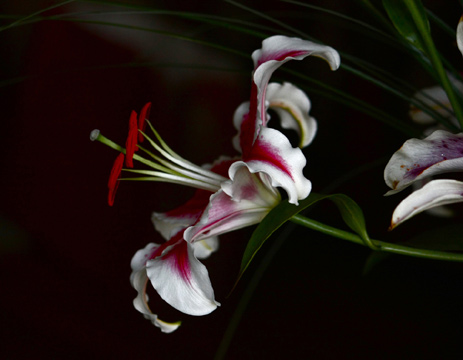 Ellen Freyer, Los Angeles, CA
"Red Lilly"

In my work as a photographer, which is informed by my background as a painter and filmmaker, I explore the mystery and beauty of familiar subjects as both visual objects and emotional symbols. Using unexpected angles and undefined spaces, I hope to evoke a response in the viewer that includes observation, pleasure and memory.
freyere@sbcglobal.net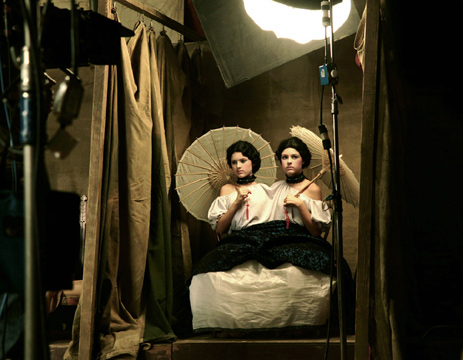 Glennis Siverson, Ft. Lauderdale, Fl
"Conjoined"

After earning a bachelor's degree in music, Glennis went on to work for Paramount Pictures and Sony Pictures Entertainment in Los Angeles, later changing course to concentrate solely on her love of photography. Trained by National Geographic, a sampling of her numerous awards include Honorable Mention in the 2011 Int'l Photography Gala Awards, Finalist in PDN Magazine's 2011 Int'l Competition, Runner-up in the 2010 Robert Cornelius Int'l Portrait Awards and Finalist in the 2010 Lucie Foundation Julie Margaret Cameron Int'l Awards. She is part of the 2012 Orange County Select Exhibition in Orlando, Florida, for which just 18 works from various artists were chosen. Currently based in Ft. Lauderdale, Glennis considers travel as another of her passions, and enjoys exploring the world with her cameras in hand.
www.glennisphotos.com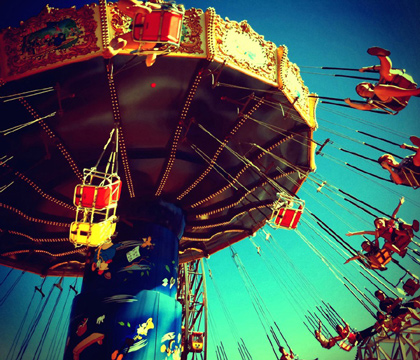 Jamie Johnson, Sherman Oaks, CA
"The Swing"

Jamie Johnson is a Los Angeles based award winning photographer. Her work has been published in International photography magazines and shown in galleries is nine different countries. Her body of work includes the Orphanages of Cambodia, the Rural Tribes of India, the Children who live in the dumps of Mexico, as well and the Children of the Jungles of Laos. Her project "Portraits of Skid Row Thru the Eyes of the Children" has been shown worldwide in 5 galleries and featured in the Fowler Museum. Her work in the "I Love LA" exhibit can currently be seen at The Duncan Miller Gallery in Los Angeles and this Fall will start a worldwide tour starting in Korea. Her most recent work on Cuba can now be seen at the Wooburn Art Festival in England.
Jamie Johnson
www.jamiejohnsonphotography.com



Jean Ferro, Los Angeles, CA
"Crystal Slippers"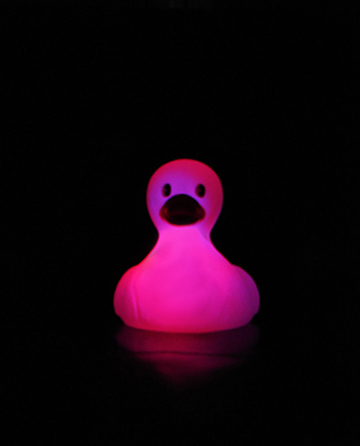 Jean Ferro, Los Angeles, CA
"Pink Duck" series, ducks-in-a-row"

Jean Ferro's fine art self-portrait work has been published in international publications Zoom, French Photo and Japan's Shukan Shincho. TV magazine network shows include ABC Eye On LA and the CBS, America Show. Ferro's film and music personality collection includes such artists as David Bowie, Reba McEntire, Ringo Starr, and her actor/director son, Eric Etebari. She produced and directed 30 min documntary "Through Our Own Eyes, Self-Portrait by People Without Homes." As a feature photographer for Los Angeles Magazine, Ferro photographed Arianna Huffington, Larry Gelbart, Fred Otash and others. Her collections include self-portraits, Global Liberty, Bucks County, Pa, Film/Music and the ducks-in-a-row series. President of WIPI 2000-2012
www.JeanFerro.com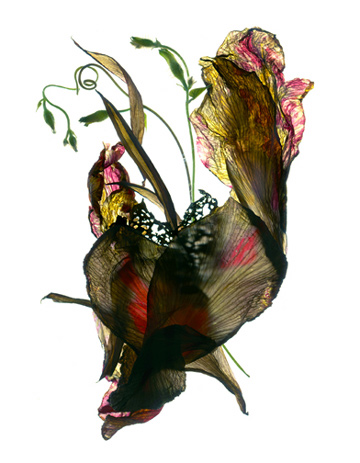 Julia McLemore, Charlevoix, MI
"Morning Glory Canna"

Julia McLemore's work is an exploration of life, loss and transformation; with an added "phoenix" outcome of beauty or humor…often a sense of motion or dance. She observes and studies the smallest details of flowers and plants. Each becomes an opportunity for a new way of seeing, as the light shines through via a scanner. The viewer sees the flower or leaf's interior space. The final exhibition prints are often oversize and voluptuous, always colorful and magnified many times the size of the original. She is a recent transplant from Ohio to Charlevoix, Michigan, above the 45th parallel, where she is just beginning to discover the beautiful imaging opportunities northern Michigan has to offer. McLemore holds bachelor degrees in English Literature and Fine Arts and a master's degree of fine arts in art photography. She is owner/artist for Green Ink Gallery.
www.juliamclemore.com



Kathy Corday, Chicago, IL
"Gray Image TWO"

Kathy Corday expands her exploration of the charisma of humanity as it exists in shadow to include an examination of our need to categorize what we see in the latest images from her Gray series. As a photographic artist and writer, the former Walt Disney Imagineer embraces her photography with renewed vigor. Having recently completed the artist proofs of her new book, Gray...A Lyrical Tale for Our Time, she looks forward to sharing her work with the world through its publication. Previously, Ms. Corday taught photography at the Art League School in Alexandria, Virginia. Exhibitions of her work include the WIPI Exhibition at photoLA 2011; Long Beach Arts, the Los Angeles Cultural Affairs Department, OxBow; and in 1990 Women In Photography International.
http://womeninphotography.org/photoprofile/KathyCorday/index.html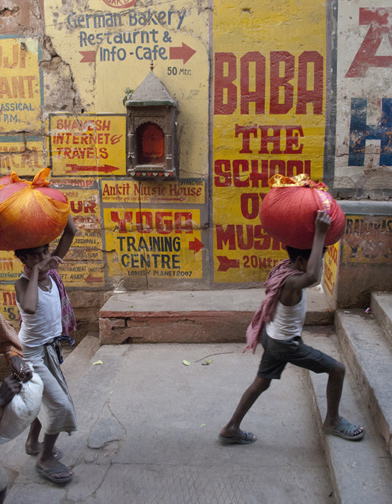 Kay Erickson, Santa Monica, CA
"Red Bundles"

Kay is a second generation photographer who studied at the University of Minnesota, where she received her Bachelor of Fine Arts Degree, Summa cum Laude, in Photography and Sculpture. She subsequently earned her Master's degree from Mankato State University.Through her extensive travels, Kay captures images of the people in local communities around the world in their cultural surroundings. Through these images, she hopes to convey the humanity that we all share, and in the process, hopefully eliminate some of the present stereotypes that are contributing to worldwide unrest. Kay just returned from Calcutta, India, where she photographed various charities, all sponsored by the NGO, Calcutta Rescue
.
http://www.okaycards.com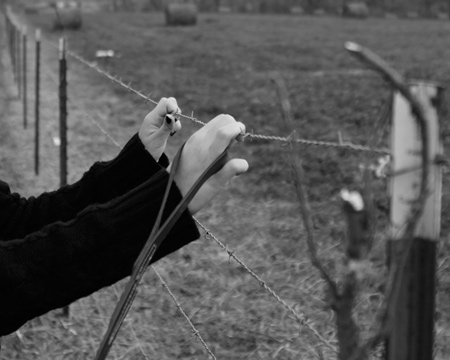 Monica Kane Stewart, San Diego, CA
Girl, Composition 3

Monica Kane Stewart is a portrait and fine art photographer as well as a mixed media artist based in San Diego, California. She received her BA in Visual Arts (Studio) in 2010 from the University of California at San Diego. Here work involves capturing natural interactions among individuals and their environment. Her studio is 15th Street Photography in Del Mar, CA.
www.15thStreetPhotography.com
http://www.maksdesign.com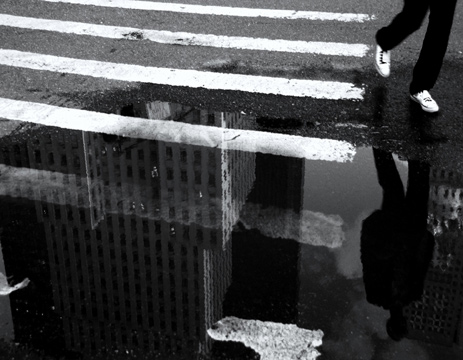 Monica L. Shulman, New York, NY
"You Pick the Place and I'll Choose the Time"

I take photographs because I love to hold on to memories. My father was an amateur photographer and one of my first memories was watching him take a picture of my sister in front of a picture window in my first childhood home. I was only a little girl but I can remember how magical the light looked, the way the carpet felt under my bare feet and how the sun felt on my face. I try to capture those feelings in every photograph I take and to create pictures that ask that we look deeper than the surface, that hold ambiguities and conflicts and that expose secrets. I look for moments that are at once familiar, yet unexpected. There is no methodical approach in the selection of my subjects - my choices come from an intuitive place and are fueled by my curiosity and need to record and explore moments that may seem random but are also meaningful. You can see my work at www.monicalshulman.com



Patrizia Pulga, Bologna - ITALY
"Bilbao"

Italian professional photographer since 1979. As commercial photographer I produce pictures of food for european companies, books and magazines. As photojournalist I am concerned with:Social topics as immigration and women's condition in Italy, Africa, Asia, North and South America. Architecture and town planning in several cities in Italy, France, England, Spain, Germany, Portugal, Lithuania, Latvia, Estonia, Chech Republic,Turkey and in U.S.A.: Miami, Fort Lauderdale, Los Angeles, San Diego and Las Vegas. I had many exhibitions in Europe and U.S.A. and published several books. Some of my pictures are acquired by Beinecke Libray, Yale University, USA, and by CSAC, Parma University, Italy. As photography teacher, I am working since 2001 in an Italian high school for graphic design and I realized many workshops in different Universities and cities in Italy and Spain.
www.patriziapulga.it
www.foodimmagine.it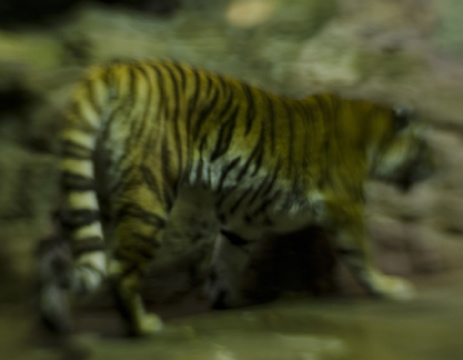 Wendi Schneider, Denver, CO
"Tiger"

Photographer and designer Wendi Schneider is known for her graceful compositions, which are the foundation for her detailed, sensual photographs. Her color, black and white, sepia and hand-painted photographs are exhibited and collected worldwide and have been featured in magazines, advertising, book covers, spa installations, websites and more. Much of her work is inspired by the natural world, reflecting the lush sensuality of her southern heritage and her background in art history and oil painting. Born in Memphis, she has worked in extensively in New Orleans, New York and Denver and recently the San Francisco area where she is photographing in Marin.

www.wsphotodesign.com


SPECIAL "FOOTWEAR"
SLIDE SHOW PRESENTATION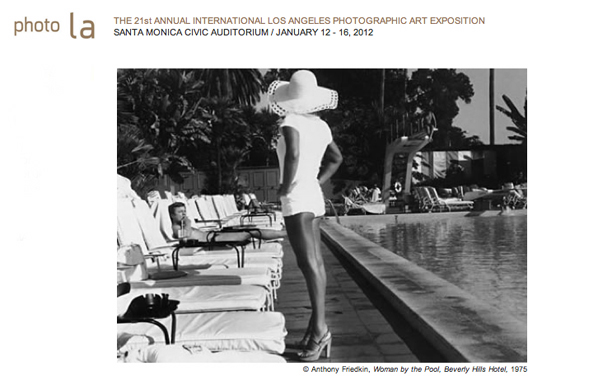 Sponsored in part by:
The
Stephen Cohen Gallery
& Staff, Samy's Camera, Santa Barbara, WIPI Members and Volunteers.
photola.com
. Stephen Cohen gallery a participant in Pacific Standard Time Exhibitions
---

2011 Photo LA


Photo LA Facebook images:
WIPI Booth Jan 13 Reception – Jan 17th

http://www.facebook.com/photos.php?id=52330307762
each days album will open in a separate URL.. you can copy and paste that URL and send to friends or post on blogs. Please copy accompanying text below the photography when sending or displaying any images.


Francoise Kirkland